July 23, 2021
25,000FT² ON 2 ACRES LET AT JUNCTION 28 OF THE M1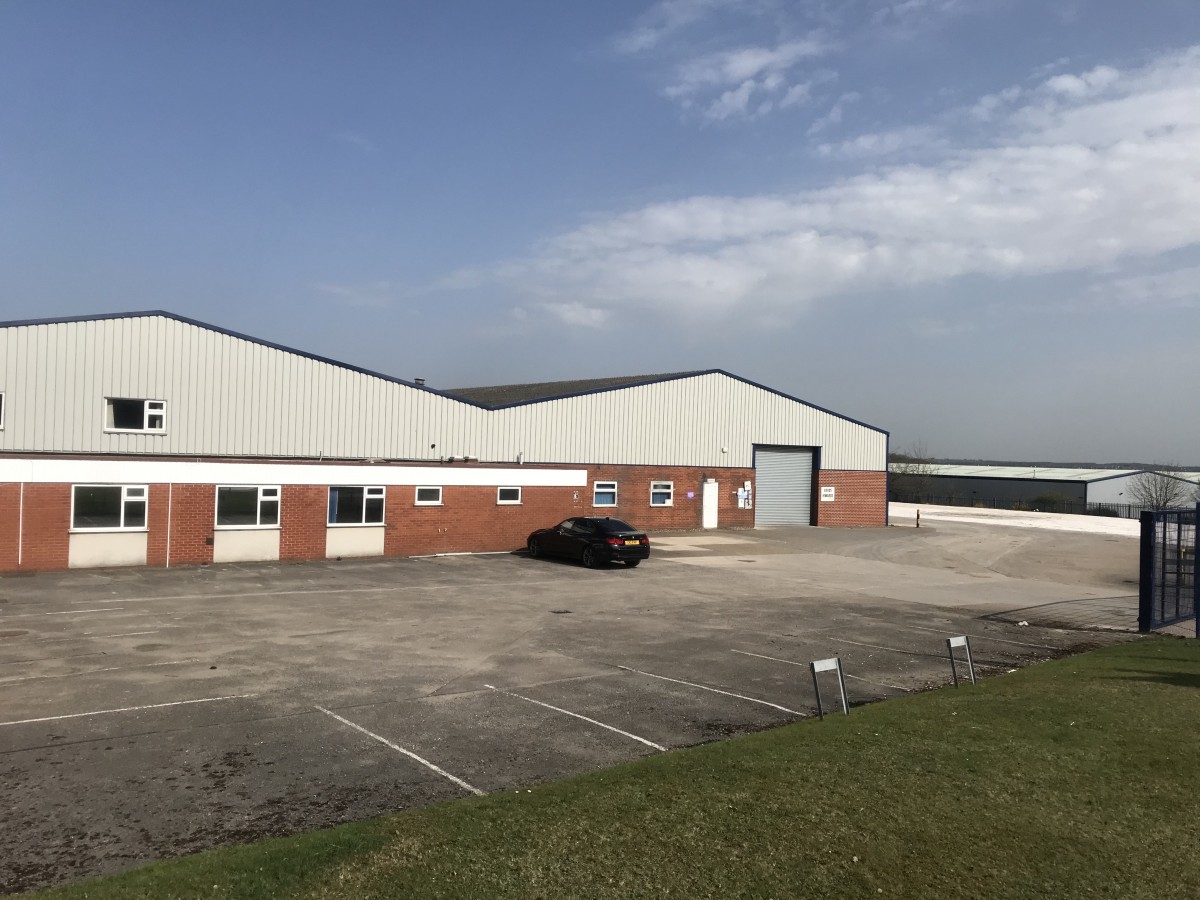 On behalf of PMW Property, Chris Proctor and Tim Gilbertson are delighted to confirm the letting of the former CST Industries premises on Cotes Park Lane, Somercotes, Alfreton.
The undisclosed tenant has taken a long term lease on the property with an option to purchase the site.  The premises offer 25,000ft² of warehouse/production space with offices and sits on a generous 2 acre site area.
Matthew Wrigley of PMW Developments commented:
"This is the second deal of 20,000ft²+ we have completed at Junction 28 of the M1 in the last two months.  This result shows the strength of the current market with a number of underbidders on this property and an excellent end result in the terms we have agreed with the undisclosed tenant."
Chris Proctor, Associate Director at FHP commented:
"We received strong interest in this property due to the location and excellent external yard space. I am delighted to have worked with Matthew Wrigley in securing a deal that provides a good quality tenant and potential strong exit strategy in the future".
Tim Gilbertson, Director at FHP commented:
"Including this deal, we have now concluded over 250,000ft² of warehouse and industrial space at Junction 27 and 28 of the M1 in the first seven months of 2021.
We have exciting new opportunities in the pipeline coming in this locality with options from 2,500ft² up to 344,047ft² either by way of existing buildings or new build developments that will be completing in 2022.  I would urge you in this current market to plan ahead and make contact with us so we are aware of your requirements and can start putting suitable options your way".
For further information on the deal or to discuss your property requirements in further detail, please do not hesitate to contact Chris Proctor (07747 464 770 / chris@fhp.co.uk) or Tim Gilbertson (07887 787 893 / tim@fhp.co.uk) of FHP Property Consultants.
ENDS
Chris Proctor
Associate Director
22 July 2021