December 18, 2020
32,046FT² OF INDUSTRIAL SPACE LET AT ROSELAND BUSINESS PARK IN NEWARK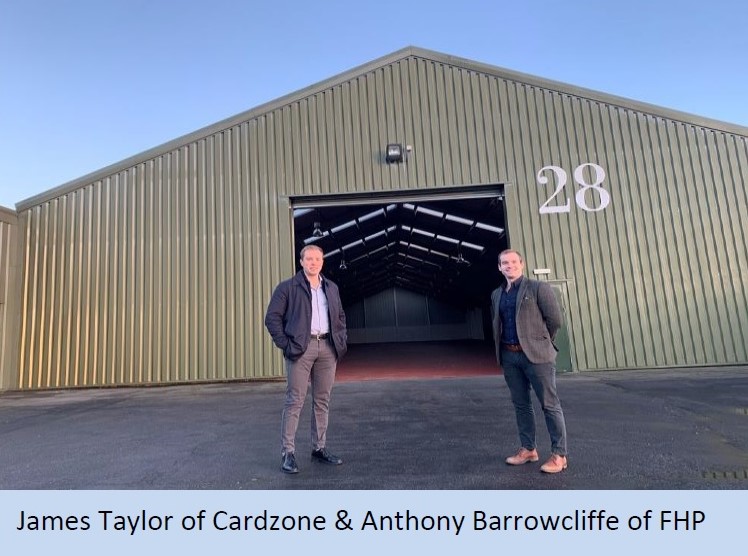 FHP and JLL are delighted to announce that we have completed on the leasehold transactions for Unit 3B, Unit 11 and Unit 28 at Roseland Business Park, Newark.  This flurry of lettings demonstrates that the A1 region remains a strong market, proven by the fact that these recent lettings mean we only have one unit remaining at the estate up for grabs before full occupancy is achieved.
Unit 3B measured 15,712ft² and benefited from an excellent 0.9 acre gated yard and was let to Thielmann UK Limited, one of the world's leading manufacturer of stainless steel containers.
Unit 11 measured 3,603ft² and benefited from excellent outside space being let to Fernn Limited, who run a successful recycling business.
Unit 28 measured 12,731ft² offering fantastic storage space being let to Cardzone, a family run retail business operating over 170 gift card stores all over the UK.
Anthony Barrowcliffe of FHP commented:
"The Newark and A1 region remains a strong industrial market and I look forward to achieving full occupancy at Roseland in the future.  In the last two quarters of 2020 FHP and JLL have let 32,046ft² of industrial space on strong commercial terms to tenants I believe will trade from this location for many years to come.  
There are also various design and build options available at the estate ranging from 15,000ft² to 200,000ft² which is really exciting and I look forward to working at Roseland Business Park for many years to come.  This location and estate is only improving and growing and I look forward to being involved in many more transactions in the future."
Helen Macrow of Summer Estate Holdings commented:
"Since bringing FHP on board jointly with JLL we have been really pleased, this new relationship has been a huge success and both agents have worked fantastically well collectively.  The estate is almost at full occupancy with further development to follow, I have particularly been impressed with Anthony's proactive approach, local knowledge and hard work".
For further information on these leasehold deals or for other opportunities within the industrial sector or to learn how FHP can help you please contact Anthony Barrowcliffe of FHP Property Consultants on 07557 972008 or email anthony@fhp.co.uk.