May 20, 2020
A LITTLE MORE GOOD NEWS ON GLAISDALE DRIVE, NOTTINGHAM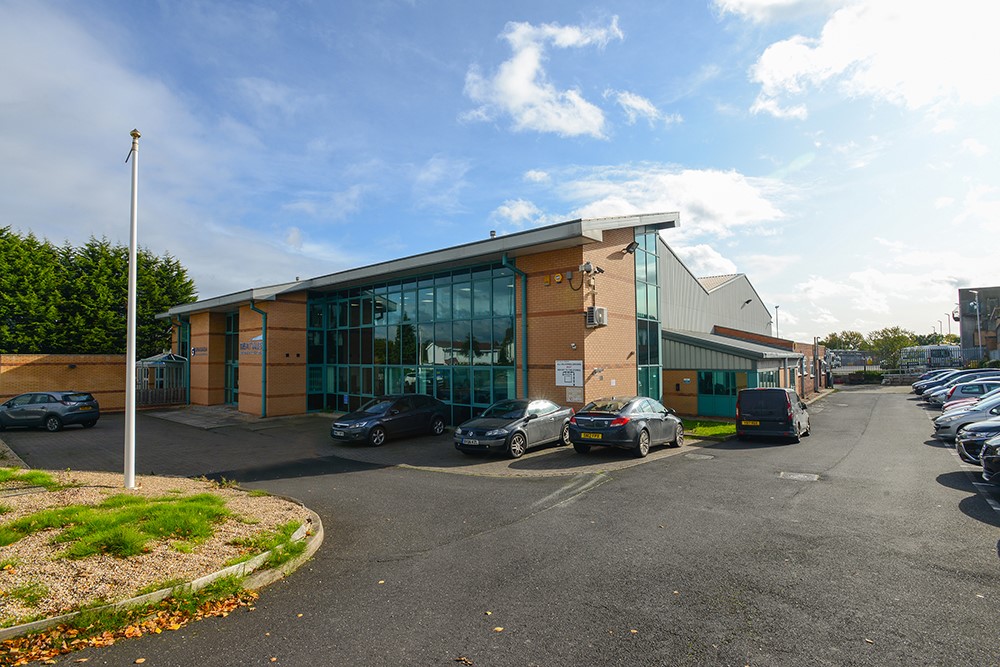 A few weeks ago we were able to report news of a completion of a sale of substantial warehouse premises on Glaisdale Drive and pleasingly, even in these hard times for one and all, the strength of this location has been proved again as Tim Gilbertson and Chris Proctor of FHP have completed the sale of a further property on Glaisdale Drive, one of Nottingham's foremost industrial and distribution locations.
This time, acting on behalf of Malcolm White of Granada Glazing, a sale has been concluded of impressive warehouse and production space extending to just over 20,000ft² on the estate to an expanding Nottingham company.
Tim Gilbertson commented:-
"This is the second sale on Glaisdale Drive that we have managed to complete during the lockdown period and we thank both our Clients, the Vendor and the Purchasers for their commitment to the sale.  At a time when so few deals are being completed it is great to report such positive news for what remains one of Nottingham's premier industrial and distribution locations.
We are still seeing some enquiries for space come through and equally are managing to complete some deals as well and it is lovely to bring news of a sale which will enable a successful Nottingham company to continue with their expansion plans for the future.
As a company we are still very much open for business and are advising property owners and occupiers across the board on a number of commercial property considerations and we continue to offer advice to Property Developers, Tenants, Landlords and Owners in this unprecedented period and are able to assist on any commercial property matter."
The new owner of the building, an expanding Nottingham company who wish to remain anonymous at present, commented:-
"The purchase of this property has been smooth throughout.  Without Chris Proctor's consistent hard work we wouldn't have managed to get this deal over the line.  All at FHP have been very professional and helpful throughout and we really appreciate their coordination from the first day our offer was accepted."
Malcolm White of Granada Glazing commented:-
"Tim and Chris went above and beyond in their efforts to market and sell our property. They were extremely knowledgeable, helpful, attentive, honest and responsive. Having dealt with many commercial property sales before, I would say this has been one of the most professional and impressive teams I've worked with and I strongly recommend their services." 
For further information on this deal or to ask for help on any commercial properties please contact the team on 0115 950 7577 or email tim@fhp.co.uk.
END
Tim Gilbertson
Date:  18th May 2020
Tel: 0115 9507577 / Email: tim@fhp.co.uk