October 18, 2019
CHURCH STREET FOR CLOUD 57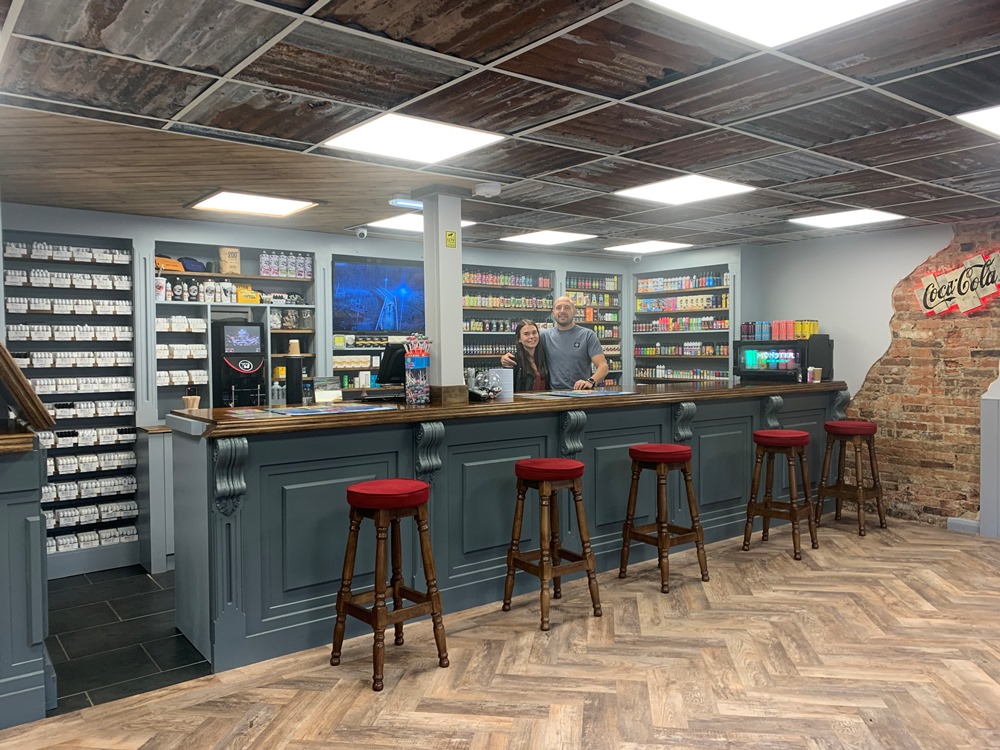 Cloud 57 have completed the letting on 15 Church Street in Bingham for their third site in a deal brokered by Oliver Marshall at FHP Property Consultants.
FHP were instructed to market the property on behalf of private landlords and have secured the letting on a new 5 year lease.  The shop, which provides accommodation of 720ft², sits in a prominent location with a double fronted shop front onto Church Street which is one of the two entry roads into Bingham town centre.  Along with good visibility from the road, the unit benefits from strong footfall throughout the day and evening from the nearby residential areas of the town.
Cloud 57 are a growing business which offer more than your average vape shop. They have completed a complete overhaul of 15 Church Street in Bingham to create a Vape Bar, they specialise in the sale of a wide range of devices, liquids and CBD products, whilst also providing customers with 200 Degrees Coffee and a range of soft drinks to sit in or take away.  The concept is a relaxed environment where customers can choose to either purchase their products and go or sit in and enjoy a drink.
Oliver Marshall of FHP Property Consultants commented:-
"Bingham is a popular market town on the outskirts of Nottingham.  It is already an established residential area, and there are over 300 more homes currently being built which will hopefully have a positive impact on the town centre retailers.
Cloud 57 have a quality concept with a great fit out.  They have got an excellent range of products in what is a growing market, that coupled with serving 200 Degrees coffee I'm sure it will go down well in Bingham."
On their latest acquisition, Joe Fisher of Cloud 57 has said:-
"We are the only vape shop within about a 6 mile radius so we are looking to service a wide catchment area.  We do things a little differently to provide our customers with the best experience possible and would welcome anybody to come and take a look at the store whether it is to purchase vapes/CBD products or even just for a coffee and a chat. 
Oliver at FHP made the whole process smooth from the point of viewing right through to completion.  He listened to our criteria and was able to identify the right property for us."
FHP acted on behalf of private landlords who were represented by Julie Pope at Fraser Brown solicitors.  Cloud 57 are an independent vape operator with stores in Nottinghamshire; Dunkirk, Lady Bay and now Bingham, they were represented by Chris Watterson at Edwards Clegg solicitors.
For more information, please contact Oliver Marshall at FHP Property Consultants on 07887 787885 or email oliver@fhp.co.uk