October 12, 2021
CONTINUED ACTIVITY ALONG THE A38 CORRIDOR BETWEEN DERBY AND BURTON ON TRENT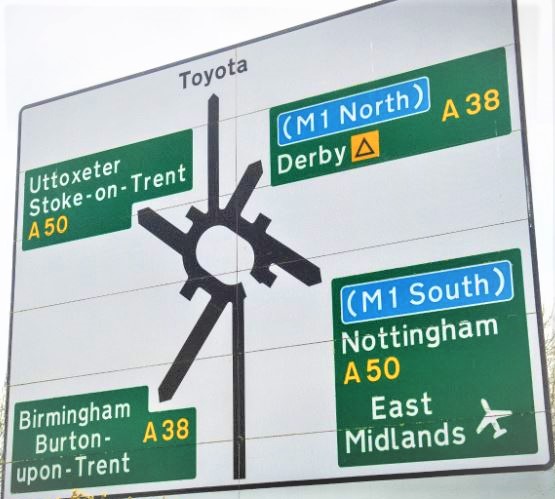 The industrial and logistics sector continues to thrive as demand far outweighs supply across the East Midlands.  More locally this trend is witnessed between Derby and the neighbouring town of Burton on Trent which is connected via the A38 corridor.  The A38 corridor is a busy north/south connection between the M1 and M6 Motorway thus a popular location for mid to large sheds.  Existing stock levels are low due to unprecedented activity within the sector on both a leasehold and freehold basis.  Whilst new schemes are in motion, we are unlikely to see these delivered within the next 6 – 12 months.  Developers are trying to meet demand but there is an obvious time lag between deciding to speculatively develop and delivering buildings of 100,000ft²
Darran Severn of FHP Property Consultants comments:
"Despite the pandemic, stock levels have never really risen to anything more than a bare minimum and we are now at an all time low.  The market has since been extremely active.  We have disposed of almost all our existing stock between 1,000ft² and 30,000ft² completing over 30 deals within the last 9 months across the region.  We have seen a pleasing uplift in both rental and capital values.  Whilst we currently have a selection of stock available, we do require more.  We are speaking with occupiers on a day to day basis that require industrial/warehouse premises along the A38 corridor from 10,000ft2 – 100,000ft² plus."
Dan Mooney from FHP Property Consultants comments:
"We are pleased to have been recently instructed to market several land opportunities at Drakelow Business Park, which is located to the south of Burton.  We have seen excellent take up for land across the county within the last 4 months and are pleased to be taking frequent enquires for industrial/land in Burton on Trent from various occupiers including local businesses to those based within the wider East Midlands area.  In the past couple of weeks, we have put a ½ acre plot under offer with another ½ acre plot just about to go under offer in the coming weeks.  We still have further sites available up to 2½ acres, but I expect these will be taken shortly.  Whilst we only have sites available, I am speaking with numerous businesses seeking 1,000ft2 – 10,000 ft² units but unfortunately have few opportunities to show them."
Should you require any further information or wish to discuss any of the above in more detail, then please contact Darran Severn of FHP Property Consultants on 07917 460 031 / darran@fhp.co.uk or Dan Mooney on 07929 716330 / dan.mooney@fhp.co.uk.
ENDS
Darran Severn
12 October 2021