September 20, 2019
DERBY OFFICE MARKET – CURRENT STATE OF PLAY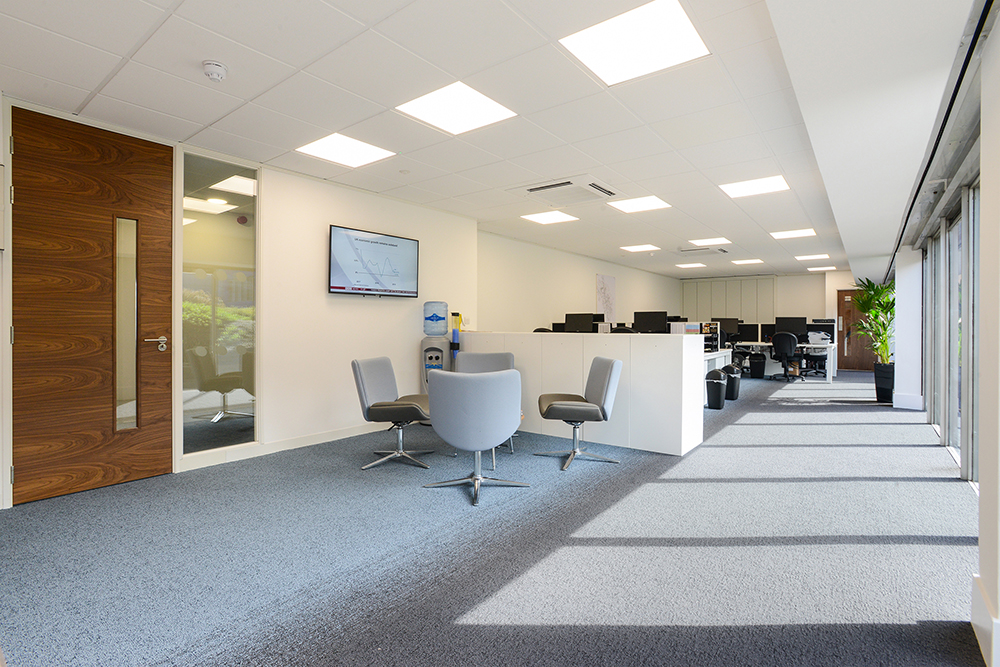 Although property development and transactions have a long lead-in time, the sector doesn't stand still and trends change continually.  So what is the current situation in Derby?  Here's a brief view from Tim Richardson at FHP Property Consultants' Derby Office.
Over the last 15-20 years much of the take-up has been on Pride Park, a prime business park location with easy access to the A52, A6 and railway station on the east side of the City.  From its inception, it provided companies with new or modern second hand space, open plan, up to date specification, their own front door and onsite parking.  Those attributes still exist and has been very successful. But with over 10,000 people working on Pride Park this has inevitably put a strain on the infrastucture, a consideration which is being relieved by the extensive road improvements currently underway.
Elsewhere in Derby, there has been a massive reduction in the supply of secondary office space as the traditional City Centre multilet schemes such as Heritage Gate and St Peters House have been converted to residential.  The market has not really blinked at this reduction in supply, as much of the space suffered from a lack of investment over a long period and therefore had high void rates, but it has helped focus the attention to the remaining multilet offices such as Cardinal Square, Pentagon and RTC Business Park which have all seen extensive refurbishment and are enjoying high levels of occupancy.
Of the enquiries we have from businesses looking for office space we tend to find, and indeed positively encourage, that they look at space both on Pride Park, central Derby or elsewhere as they all have a different feel.  The quality of specification nowadays is often  consistently good in the refurbished second hand buildings and occupiers can put their own mark on them with their fit out.  Whilst the stand alone buildings can provide an HQ corporate image,  easy to drive to and park at the front, the multilet buildings can add a bit more interest with shared/communal break-out and coffee areas, gardens and staffed receptions.  Times have changed and people are often genuinely surprised when they walk through the front doors of some of Derby's landmark office buildings.
The other sector which has fared well is serviced offices, providing flexible space chargable by the desk giving the occupier complete peace of mind, flexibility to grow or contract as needed and cost certainty.
So overall, the Derby market is healthy, there are a good number of deals being done and a selection of high quality buildings for business to look at.  Rents are still sensible, but with any new build options some time time away and supply diminishing, we could see these rents edging up.
For further information, please contact Tim Richardson at FHP Property Consultants on 01332 224 857 or email Tim at timr@fhp.co.uk.