January 14, 2020
DERBY RETAIL REVIEW – WHAT'S HAPPENING IN OUR CITY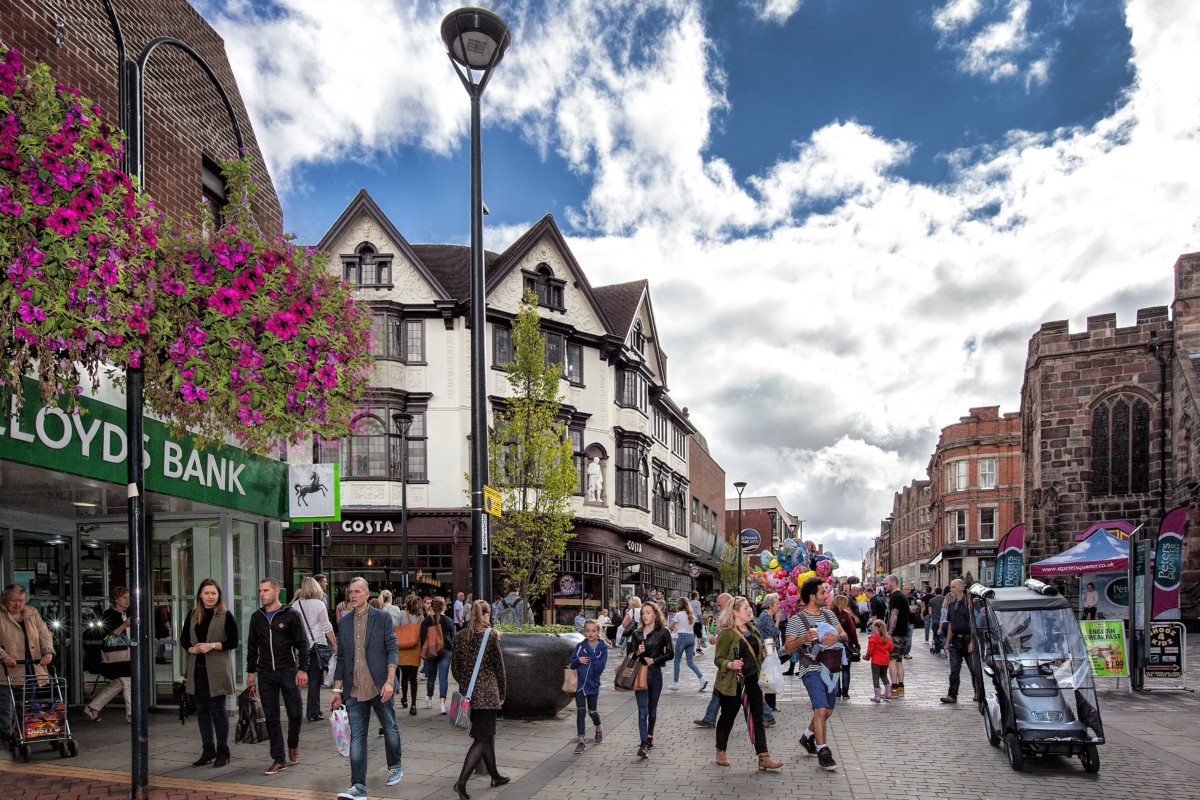 2019 was an uncertain year for many retailers.  We've seen the likes of Thomas Cook, Bonmarche, Debenhams and Patisserie Valerie enter administration.  In addition, the use of company voluntary arrangements (CVAs) has risen allowing businesses the opportunity to renegotiate debts and close underperforming stores.  The short-term effect is that stores remain open.  The long-term effects are somewhat unknown, but unless shoppers return to the high street, these retailers could continue to struggle.
There are several reasons why retailers have been forced to close stores, including changing shopping habits, the rise of online spending, fewer shoppers on the high street and a lot of shops are simply too big.  Despite these issues, there has been positive activity in Derby City Centre.
We've welcomed several premium brands into Derby during 2019, with the likes of Hugo Boss, Hobbs and Whistles all taking space within the Intu Derby Shopping Centre.  In addition, Local operator Bear Coffee have opened their second site in the City choosing Intu Derby for their first shopping centre location.
Outside of the shopping centre, St Peters Street, East Street and The Cornmarket continue to go through a period of change.  We are seeing a more diverse line up of occupiers than in previous years.  Rents have decreased as historic long leases come to an end, making these areas more affordable for local businesses.  National and regional businesses such as Haart Estate Agents, Frites 33 and Vype, have all taken new space within the City Centre recently.  This is combined with several lettings to local business such as Foulds Guitars, The Padley Group and Zac's Hairdressers.   In addition, 38-40 St Peters Street the former Greenwoods unit, is under offer to a regional operator already trading from 12 stores.  54 St Peters Street is also under offer to a national chain with over 160 stores.  We are also in negotiations with a national leisure operator seeking 10,000 sq ft in the City Centre.
The Cathedral Quarter has been impacted by the closure of Bennetts department store but will benefit from the refurbishment of the Guildhall Market and planned reopening of the Assembly Rooms.
Moving in to 2020, I believe we will experience a very similar story to that of the past year.  There will undoubtedly be further closures, but on a more positive note there are retailers who are performing well within our City.
For further information please contact Darran Severn on 01332 343222 or darran@fhp.co.uk.