March 1, 2016
DISTRIBUTION DEAL DONE AT J28, M1 – FHP LET 35,000FT²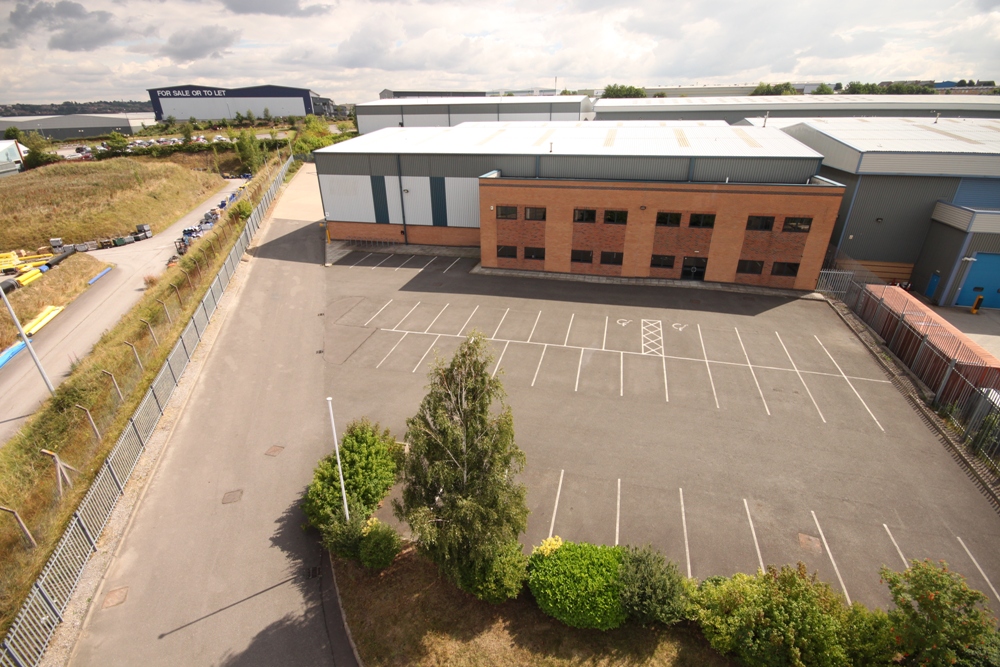 2016 shows no sign of the demand for quality warehouse and industrial space diminishing, as deals have already been completed within the first few weeks of the New Year.
Acting on behalf E.I.R.P. Ltd, a major property company based in South Normanton, Tim Gilbertson has just let over 35,000ft² of prime warehouse space just off Junction 28 of the M1 at its intersection with the A38 to growing local occupier Radius Systems in a deal which sees a 5 year lease concluded.
This high quality warehouse building with two storey offices, all set on a securely fenced and gated site, created great interest from the start of marketing which should come as no surprise given the lack of space in the market and the general confidence throughout industrial and distribution occupiers in this size sector.
This continuing confidence in the sector is great to see but unfortunately the East Midlands, as with most regions, is stymied at present by a lack of supply as Tim Gilbertson who dealt with the deal commented:
"As ever it is good to start the New Year off with a quality deal and we wish Radius Systems, our new occupiers at our client's premises, well as they continue on their expansion trail.
We experienced strong interest in this building from day one which is no surprise given its prime location and excellent specification.   This, coupled with the improved demand in the market place, has created an environment where deals are generally being undertaken quickly but what is concerning is the lack of stock in the market to meet the many unsatisfied requirements that still exist in and around the East Midlands.
There is no quick fix solution to this, industrial units cannot simply be built overnight and whilst we have a number of development sites where we are agreeing design and build deals to provide bespoke property solutions for occupiers on either a purchase or rental basis, there is always a time lag with these and some companies simply cannot wait.  Hopefully though with the year unfolding new stock will come to the market and if any parties do have surplus space coming available then I would be delighted to hear from them to meet the demands of occupiers across all size ranges and indeed specification standards.  There is demand and there is very limited supply.
Turning back to this deal though, we wish Radius Systems well for the future and look forward to hearing news of their continued growth and success."
Graham Thurlow, Radius Systems Chief Operating Officer commented:
"Radius Systems have entered a period of growth which will continue in the foreseeable future, which means that we need to expand our stockyard and warehousing facilities. The premises are in a great location, close to our manufacturing site, and this will help us reach our productivity improvement targets to better serve our customers." 
David Collett of CVS acted on behalf of the tenants, Radius Systems Limited and Rob Wofinden of Browne Jacobson acted in conjunction with Tim Gilbertson on behalf of the property owners, dealing with all legal matters expeditiously.
For full information on the deal or to see how Tim Gilbertson can help you with the disposal of your premises please contact him on 0115 9507577 or tim@fhp.co.uk.