November 8, 2021
DOUGHNOTTS OPEN IN BEESTON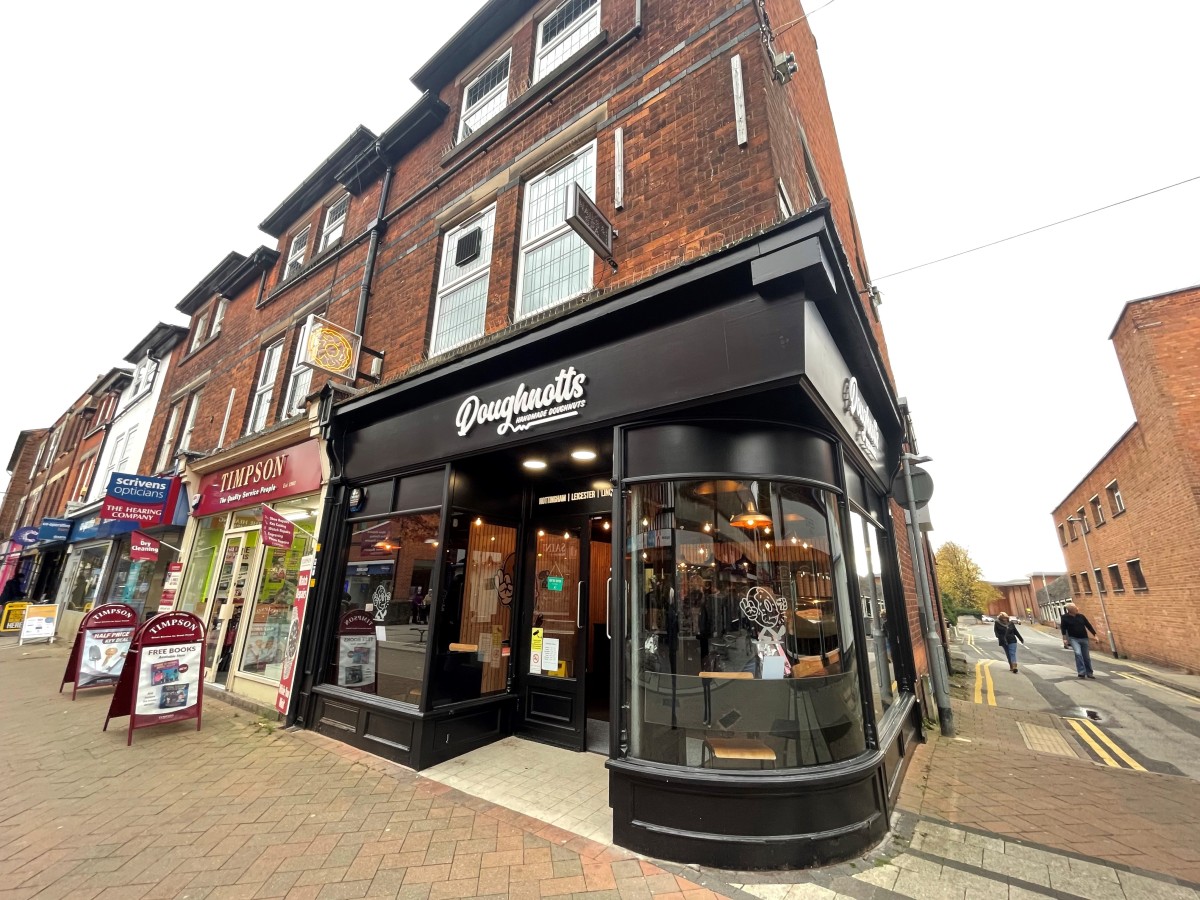 FHP are pleased to have acted on behalf of Doughnotts in securing their fourth store, on High Road in Beeston, Nottingham.
The new store which was once a Thorntons and then a vape shop which fell victim to the pandemic, presented an ideal opportunity for Doughnotts to enter Beeston's thriving town centre.
FHP have been working with Doughnotts for over 5 years now having acquired their stores in Leicester, Nottingham and Lincoln.  Doughnotts have a cult following across the region and have amassed a large social media following to boot, this latest store is a positive step and shows their growth aspirations as we come out of the pandemic.
Oliver Marshall who acted on behalf of Doughnotts at FHP commented:-
"Beeston is a fantastic location for the latest Doughnotts store.  The shop's location and size with corner prominence is an ideal fit for the brand and the guys have pulled out all the stops with an incredible fit out."
Wade Smith, Director of Doughnotts said:-
"We opened the fourth Doughnotts store in Beeston on Saturday 30th October to a huge queue of people which was amazing to see.  We weathered the pandemic and have diversified with our delivery offering but we strongly believe in the high street and are keen to grow the number of stores we have.  We have loved working with Oliver at FHP on this one, the advice we have had over the years from FHP has really benefited us and we are looking forward to more exciting projects."
Doughnotts currently have stores in Nottingham city centre, Leicester, Lincoln and now Beeston town centre.
They are actively seeking more opportunities across the Midlands, please send through any suitable details or suggestions to Oliver at FHP – 07887 787 885 or oliver@fhp.co.uk
Oliver adds:-
"This latest acquisition is just one of several deals we have completed in Beeston town centre during 2021.  Other deals include the acquisition of the former Durham Ox for The Pudding Pantry, the acquisition of the former William Hill for Mobile Lab along with the letting to Anatolia Turkish restaurant, and the soon to be completed letting of the former New Look."
If you are an operator looking to grow your business and secure your first or more sites then please get in touch to find out how FHP could help.  Alternatively if you are a landlord looking to lease or sell a property then get in touch to discuss.