June 19, 2019
DOUGHNOTTS OPEN NEW FLAGSHIP STORE IN NOTTINGHAM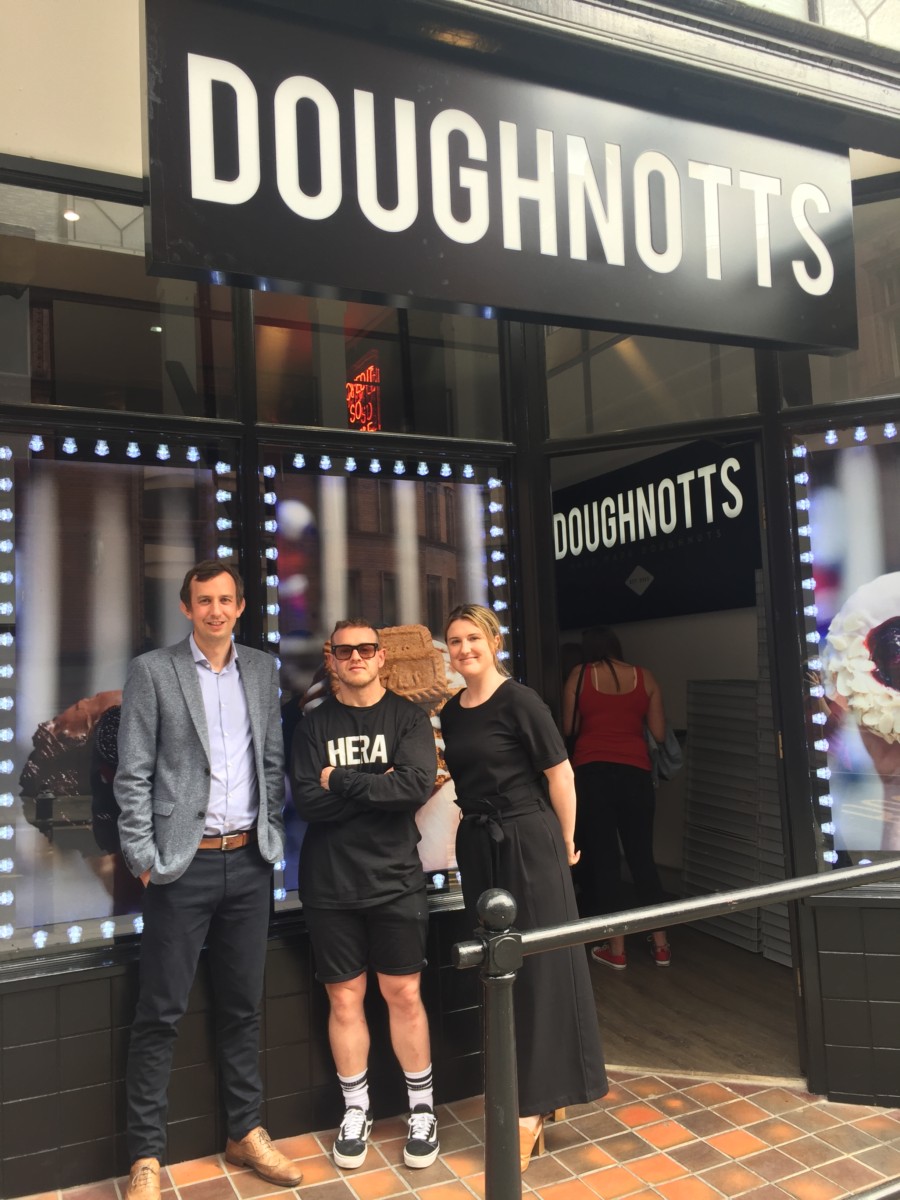 The Nottingham Doughnut Company more commonly known as Doughnotts, opened their new flagship store this week in Nottingham.  The new premises, acquired by FHP Property Consultants are located on King Street within the City Centre.
Darran Severn of FHP Property Consultants comments:
 "We've been working with Doughnotts for nearly three years, and this is the third site acquired on their behalf.  The new store is excellent for grab and go, but also provides seating on the first floor for customers to sit back and relax.  Following the successful opening of the new Nottingham store we have agreed terms for a unit in Lincoln, and further details will be announced soon".
Wade Smith and Megan Scadden, founders of Doughnotts commented:
"The new store is bigger, better and everything we've ever wanted.  Our staff, tradesman, friends and family helped get the new store off the ground and we couldn't be happier with how things have gone".
Kate Webster of Cleggs Solicitors acted on behalf of the Nottingham Doughnut Company in relation to this transaction.  Kate said:
 "It was an absolute pleasure working with Wade, Megan and Darran of FHP on this transaction.  I am looking forward to working with them again on future projects".
For further information, please contact Darran Severn at FHP Property Consultants on 01332 343 222 or darran@fhp.co.uk.