May 10, 2019
FHP AND PMW PROPERTY DEVELOPMENTS SECURE MAJOR 70,000FT² SALE IN ALFRETON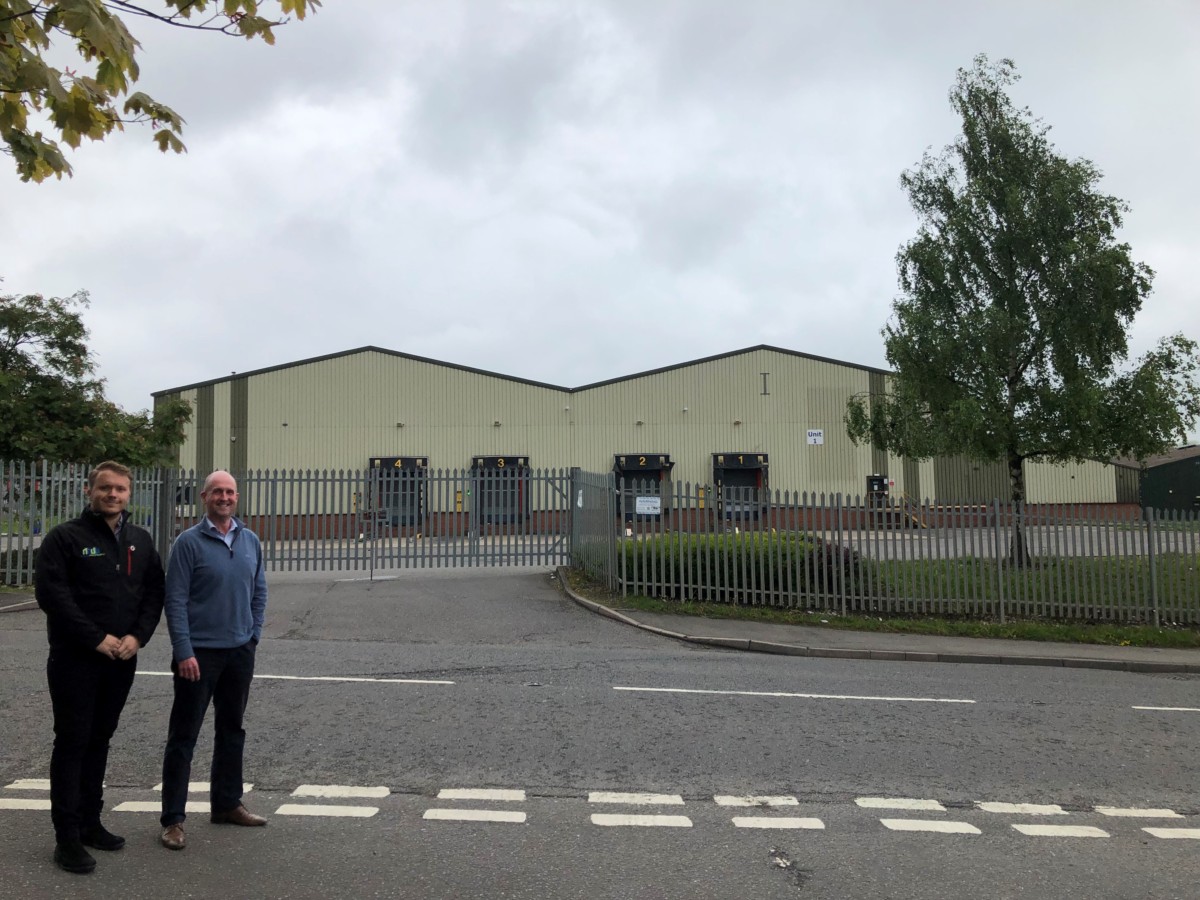 With one of the largest sales concluded in the region this year, Tim Gilbertson, Director of FHP has teamed up yet again with long standing clients PMW Property to dispose of good quality warehouse space of over 70,000ft² just off the A38 at Junction 28 of the M1 on Cotes Park Industrial Estate at Somercotes, Alfreton.
The sale has been quickly concluded to an expanding local occupier.
Tim Gilbertson commented:
"PMW Property have owned this building for a number of years and we have dealt with it on a variety of occasions and it's a delight this time around to put together a deal which saw the building sold to a local occupier.
This is a great 'marriage' between valued long term clients and an expanding local occupier and the transaction was as smooth as one could ever expect for a building of this size and magnitude with both parties acting quickly to ensure the deal was completed and to everybody's satisfaction.
This is probably the fifth or sixth transaction we have concluded for PMW on the estate in the last 6 months and it is this local knowledge which has helped us secure so many deals for them.
Also, equally pleasing is seeing the ongoing success and expansion of the buyers and I am delighted to play a small part in their further growth too."
Matthew Wrigley of PMW Properties added:
"Cotes Park Industrial Estate is an area we have been very active in for over 10 years now.  Working alongside Tim and the rest of the team at FHP I'd like to think we have become the go to pairing for occupiers when looking to find new stock or dispose of existing.  The deal that we have just done on Bramble Way has ticked boxes for all parties involved and allows us all to drive our businesses forward in a positive way." 
Tim Gilbertson concluded by adding:
"Yet again we see stock going out the door quickly in the region and whilst we have added further new instructions to meet ongoing demand, I am always keen to speak with potential clients who may have properties to sell or let anywhere throughout the East Midlands.
Whilst we all remain concerned over Brexit, East Midlands companies seem to be taking the sensible and pragmatic view, especially in light of the latest delay, that the world must go on and therefore demand has not changed and we remain in need of extra stock on both a freehold and leasehold basis of all sizes and in all locations."
For further information or to see how Tim Gilbertson of FHP could help you please contact him on 0115 9507577 or tim@fhp.co.uk.