March 25, 2022
FHP DELIVERING RESULTS WITH FULLY OCCUPIED NEIGHBOURHOOD PARADES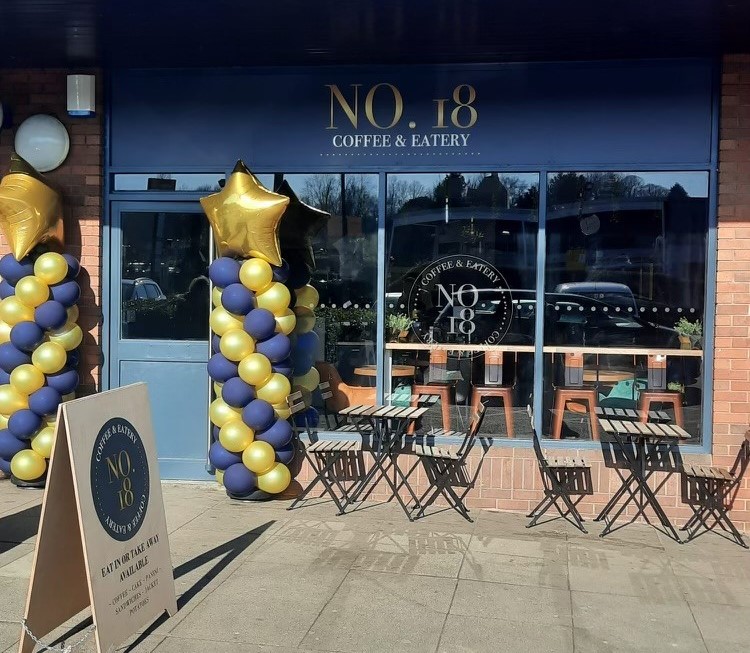 FHP are pleased to confirm a string of completions across a number of neighbourhood parades for clients LCP Properties.  FHP have concluded lettings at Forge Corner in Blaby, St Wilfrids Square in Calverton, Cattlemarket in Loughborough and Kimberley Shopping Centre, with all of the parades now fully occupied.
FHP work closely with leading commercial property and investment company LCP, acting as agents for their East Midlands property portfolio.
Unit 6 at Kimberley Shopping Centre has been leased by an independent café operator who also operates No.18 Café in Calverton.  They have taken Unit 6 which is the former Subway on a new 5-year term for their second café venture.  This is an exciting new use for the parade and will further improve the vitality and dwell time.  Kimberley Shopping Centre is an ever popular retail scheme in the heart of the town with excellent parking facilities.
17 St Wilfrids Square in Calverton which is the former Core Educational Centre has been let on a long term basis to a barbers.  St Wilfrids Square, Calverton is in the heart of the village and provides an excellent mix of retail operators, this latest letting is again a new use to the scheme and will complement the other retailers very well.
Unit 4 Forge Corner in Blaby has been let to Huntsman Barbers on a new long term basis following the vacating of Age UK charity shop. This is Huntsman's 4th shop in the region as they grow their band and presence. This is a great use to bring in and is another good letting following the letting to Savers at the end of 2021. Forge Corner is an excellent mixed use scheme within the town centre adjacent to excellent town centre parking facilities.
Oliver Marshall, Associate Director at FHP comments:
"It has been great working with LCP on these instructions and concluding matters swiftly.  LCP have properties across the UK and we are pleased to be their agents across the East Midlands. These lettings show a snapshot of where we are in the market, where there is still very strong retail demand particularly in town and suburb locations especially within neighbourhood retail parades.  We continue to see demand from new businesses and growing independent and regional businesses who are looking to secure prominent retail positions. 
The schemes mentioned all have excellent parking facilities onsite or close by and are well shopped serving the local communities.
We work hard to identify and target uses and operators who are not present in order to deliver the best result and improve the tenant mix in each scheme.
 Barry Flint, LCP Asset Manager for the schemes adds:-
"These are all vibrant neighbourhood shopping locations and the uses all complement the existing tenants.  FHP has delivered these lettings quickly and professionally on LCP's behalf, attracting strong local traders to the centres."
If you are a landlord with a property requiring advice on leasing, selling or want to discuss upcoming lease events, then please do not hesitate to get in touch with a member of the FHP team.  If you are a tenant or growing business and want to discuss any other retail opportunities that we currently have on the market and off market then please also get in touch.
For more information please contact Oliver Marshall on 07887 787 885 or email oliver@fhp.co.uk