January 20, 2021
FHP SELL 15 ACRE RESIDENTIAL DEVELOPMENT SITE IN NUTHALL, NOTTINGHAM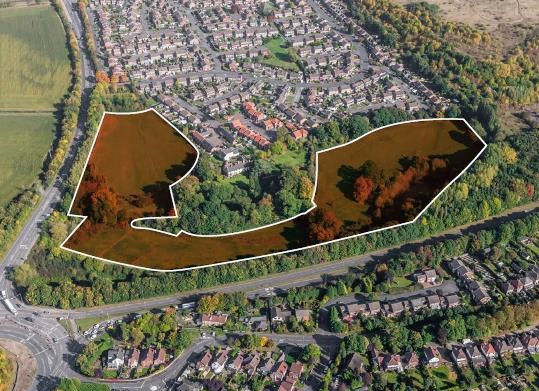 FHP Property Consultants acting on behalf of Langham Park Developments Limited have concluded the sale of a 15 acre development site in Nuthall, Nottingham to Peveril Homes.
Mike Wrigley and Fin Mitchell of Langham Park Developments Ltd originally purchased the site in 2009 as a long term strategic opportunity.
Mike and Fin commented of Langham Park Developments commented:
"The fundamentals of this site in terms of accessibility and location always appealed to us.  We worked hard to achieve an excellent planning consent and are pleased that Peveril Homes will be developing much needed homes here.
The site which has the benefit of planning consent to construct 116 dwellings is located just off the A610 Kimberly/Eastwood Bypass and provides excellent access to the M1, Nottingham City Centre and the close by Phoenix Park NET tram terminus."
Phill Daniels of FHP Property Consultants commented:
"It was a pleasure to work with Langham Park Developments and Peveril Homes – we look forward to seeing development commence in the near future.
The demand for good quality residential sites with or without planning continues to be strong.  With the sale of other substantial residential sites in Stoke on Trent and Coventry to conclude shortly we are keen to identify new opportunities to discuss with our contacts in the residential development market."
If you have an opportunity you would like to discuss please contact Phil Daniels of FHP Property Consultants on 07976 318269 or email phil@fhp.co.uk.