November 8, 2019
FHP SELL FORMER YORK HOUSE SITE NEXT TO THE VICTORIA CENTRE FOR STUDENT SCHEME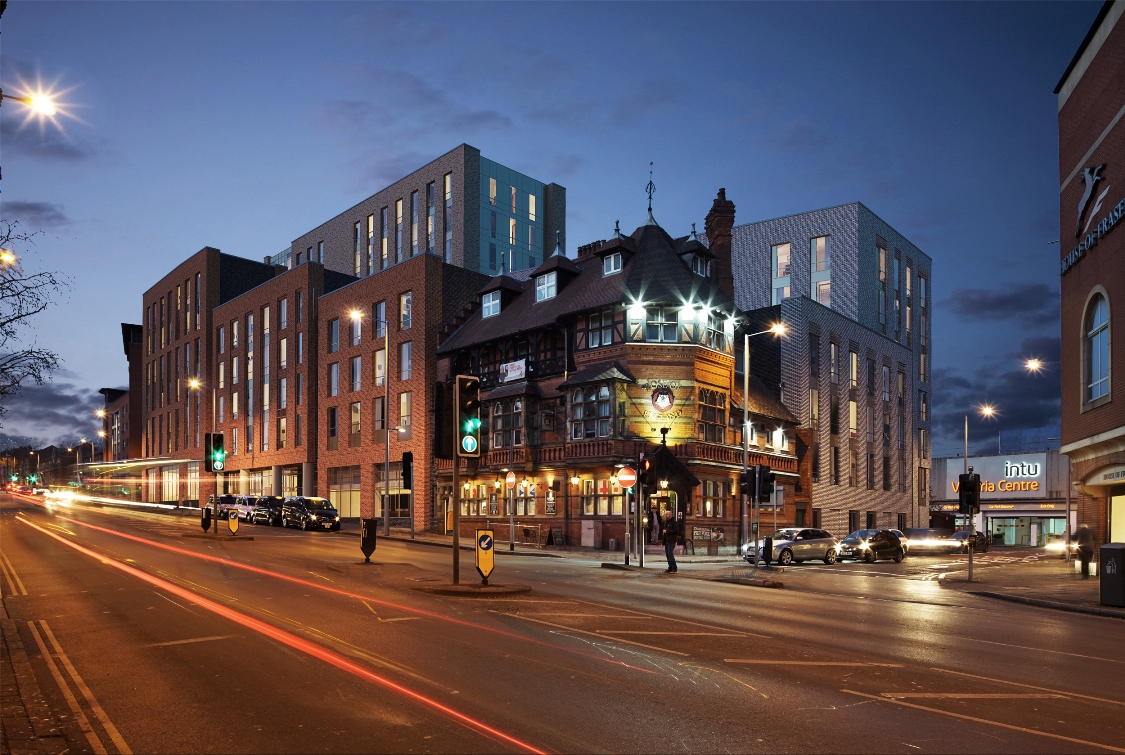 FHP and FHP Student Living, acting on behalf of Intu Plc, have completed the sale of the site of the former York House building which previously had been home to the BBC and Trent Polytechnic.
The site, which fronts Mansfield Road and is opposite the Victoria Centre Bus Station, totals 0.55 acres and has been sold to Cassidy Group / Investin Plc for in excess of £8million.
David Hargreaves of FHP who led on the sale said:
"Alan Pearson and I went out to 10 developers on a targeted and Confidential Sales basis and secured 10 bids for our clients, Intu Plc, for the site which was surplus to their needs.
We had several unconditional bids in terms of planning, but after a third round of bids chose a Subject to Planning Offer from Cassidy Group and Investin Plc, partly on price but partly due to their track record in Nottingham of progressing planning quickly and maximising site densities. Investin Plc had developed and sold the Hydrogen Student scheme, whilst Cassidy had developed DAGFA House Student scheme and the 350 Apartment PRS scheme Saffron Court.
Through Maber Architects, Planning Permission was secured for 422 Student Bedrooms, subsequently revised to 472 Beds, delivering for our client a price more than double their expectations."
Construction has now started on site through local contractor NMCN of Huthwaite, with completion due Summer 2021 ready for the 2021/22 Academic Year.
End
8 November 2019