October 28, 2019
FHP WATERSIDE LIVING ARE APPOINTED SELLING AGENTS ON THE NEXT RESIDENTIAL DEVELOPMENT FRONTING THE RIVER AT TRENT BRIDGE QUAYS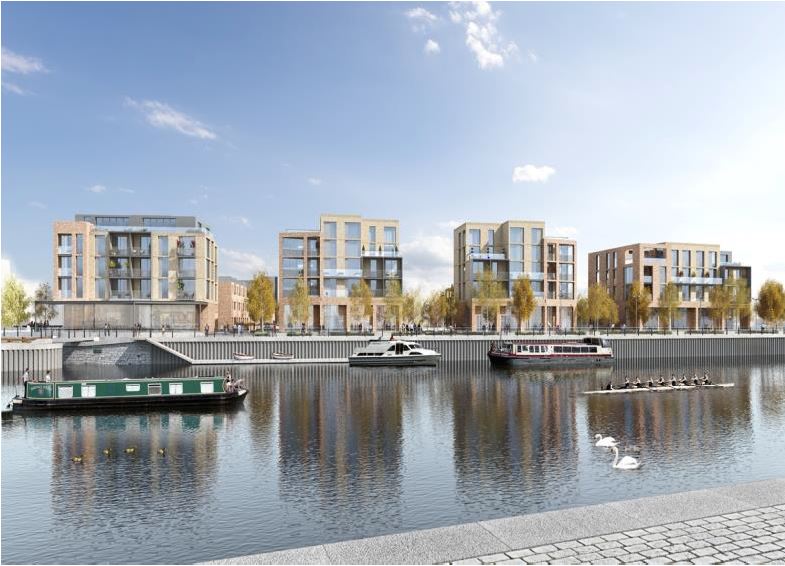 Elevate Property Group and JV partner Investin Plc have appointed FHP Waterside Living as sole selling Agents for their 95 unit scheme fronting the River at Trent Bridge.
David Hargreaves, who Heads the new development side of FHP Living said:  "This is a stunning site with a 100 metre frontage to the River Trent directly opposite the City Ground – home to Nottingham Forest.
The Development will see 74 Apartments in 5 Apartment Blocks built overlooking the River Trent and one fronting Meadow Lane next to Turneys Quay.  In addition there will be 21 Town Houses.
Steve Parker, who heads the Sales side at FHP Waterside Living, said: "At long last Nottingham is starting to make the most of its water. These new build Apartments and Houses within walking distance of West Bridgford and the City have a stunning but relaxing environment yet with all the facilities you could need on your door step."
David Hargreaves said: "FHP Waterside Living are currently marketing 5 sites along the River with end values of £125 million+.
Prices at Trent Bridge Quays range from £165,000 for a 1 Bed Apartment to £535,000 for a 3 Bed Penthouse Apartment with large balcony overlooking the River.
The first Residents are due to move in early summer."
NMCN from North Nottinghamshire are the contractors with development due to complete late summer 2020.
For further details of the opportunities available contact Steve Parker 07917 460027 or Natasha Goodman 07980 959735 at FHP Waterside Living.
End
28 October 2019