July 23, 2021
FREEHOLD OPPORTUNITY IN MATLOCK TOWN CENTRE – MAY SUIT ALTERNATIVE USES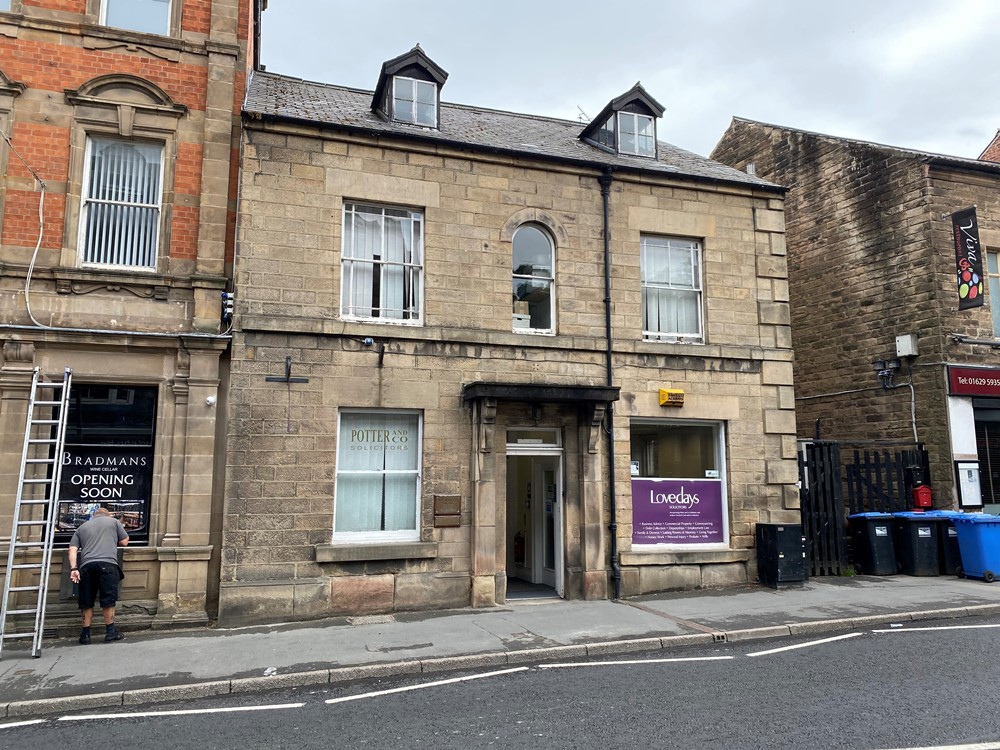 FHP Property Consultants are delighted to bring to the market 23 Dale Road, Matlock. Matlock is a popular tourist destination lying on the cusp of the Peak District. The property benefits from good access and is an easy short walk to the Matlock's main retailing provision on Bank Road, providing a mixture of retail and leisure shops, restaurants, and residential properties.
The property comprises a four-storey period office building extending to 2,503 sq ft. The building is available with vacant possession and at a purchase price of £300,000.
Dan Mooney of FHP Property Consultants commented:
"It's great to bring this excellent opportunity to the market. It is a really interesting building with some real period features and benefits from an outdoor terrace facing the river. Given the location, it could be continued as an office, but it may also suit a conversion to residential, as a lot of neighbouring properties have done the same. If you would like to register your interest, please get in touch. We look forward to hearing from all interested parties."
For further information or to arrange a viewing, please contact either Darran Severn (07917 460 031 / darran@fhp.co.uk) or Dan Mooney (07929 716 330 / dan.mooney@fhp.co.uk).