September 11, 2018
GOING UP! CWC GROUP CONCLUDE A DEAL TO BUILD A 249,500FT² WAREHOUSE AT CASTLEWOOD – ON SITE NOW!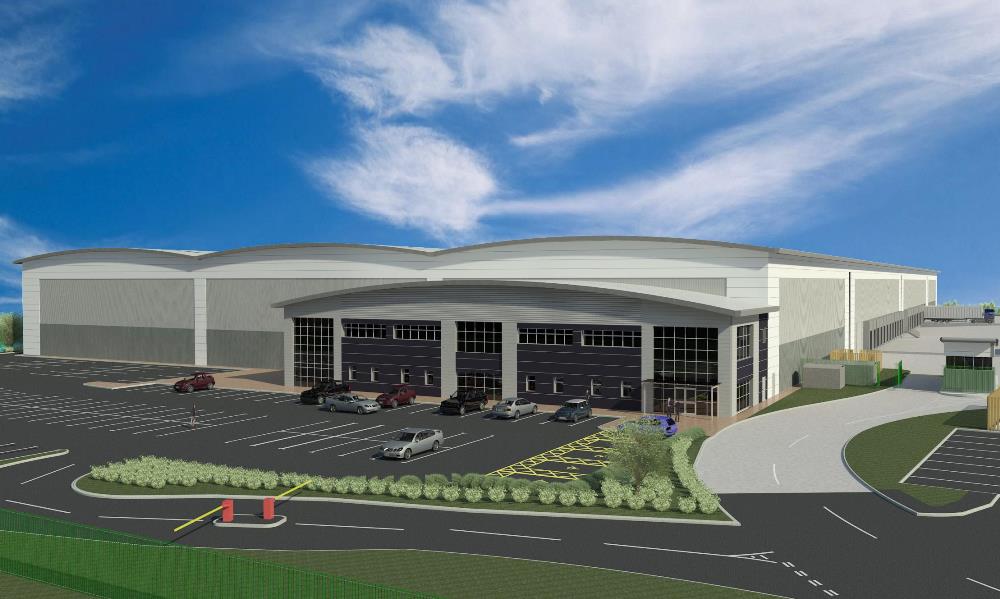 Conceived to provide manufacturing and distribution space at Junction 28 of the M1 Castlewood Business Park, wholly owned by CWC Group who are advised by agents Tim Gilbertson of FHP and Ranjit Gill of Savills, are proud to confirm the start of construction of the tenth building on the site as a deal has been struck with a local occupier to build a 249,500ft² distribution centre on the site.
This latest deal sees the space constructed at Castlewood exceed 1.5 million sq ft and once completed will take the total numbers employed on site to over 2,000.
James Richards, Development Director at CWC Group commented:
Adjoining the M1 at Junction 28 of the Motorway, with fantastic north/south links, we are delighted to construct a superb distribution hub on the site of 249,500ft².
This is another great result for ourselves and the efforts of our trusted team and displays again the strength of this location.
To compliment this deal we are also now intending to speculatively constructing a 72,000ft² warehouse or production building.  We will start on site imminently and this should be ready for occupation in Q2 2019 as we continue to receive enquiries for this location on a weekly basis.
The unit will be available to rent or purchase and as ever constructed to the best standards possible.
Our agents always remind me at this point to stress not only our speculative build project but also the fact that we still have over 30 acres of land left for besoke design and build construction where perfect property solutions can be provided on our site to buy or rent from as little as 15,000ft² up to 200,000ft².
Agents for CWC Group on Castlewood are Tim Gilbertson of FHP and Ranjit Gill of Savills.  Tim Gilbertson commented:
"It is great to see yet another building coming out of the ground for an occupier at Castlewood plus the speculative unit which will be ready in 2019.   Castlewood really is a great location and I am sure that the eventual buyer or tenant of our speculative building will augment those already in place on the business park which range from expanding local companies through to national household names.
This diverse range of occupiers is mirrored by an equally diverse range of uses on site, from traditional manufacture in the form of Parker Knoll through to high end engineering provided by the likes of Bombardier and Midlands Aerospace through to both local and national distribution businesses.  All are welcomed with open arms and I would be delighted to hear from companies large or small seeking to take advantage of the remaining land on site, or alternatively to discuss the speculative unit being constructed, to encourage further occupiers to this fantastic location in 2019."
For further information on the scheme, the speculative unit under construction or to discuss how Castlewood could become your company's new home please contact Tim Gilbertson on 0115 9507577 or tim@fhp.co.uk.