September 6, 2019
GREAT PROGRESS AT CHARNWOOD TRADE PARK, LOUGHBOROUGH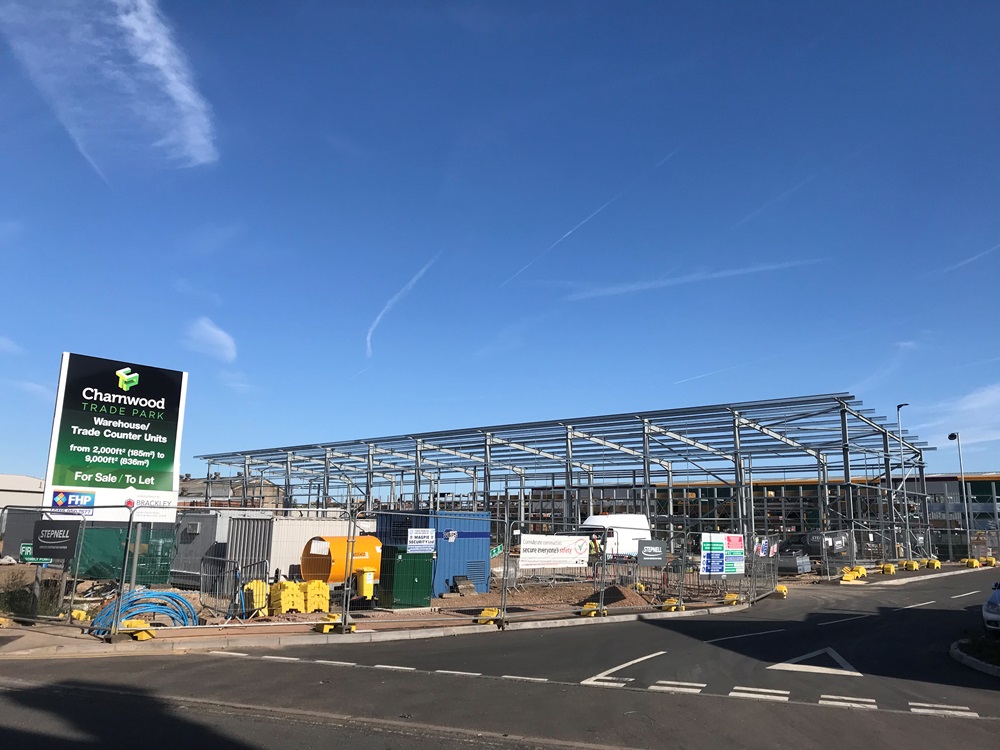 Charnwood Trade Park at Loughborough, the speculative development of four trade units totalling 9,000ft², is closing in on practical completion which is due in mid November 2019.  FHP Property Consultants who were brought on as the marketing agents on behalf of Brackley Developments currently have all four units under offer with solicitors.
Chris Proctor of FHP Property Consultants commented:
"The initial success of this scheme prior to even having a steel poral frame out the ground goes to show the high level of local demand for small industrial units in Loughborough.  All four units are all under offer on a freehold basis currently and we have received further interest from parties and have had to take a first reserve policy for the units.
I would be happy to discuss with any developers or land owners the potential to deliver a small trade/industrial scheme as we have seen with a number of these schemes now if they are correctly marketed they can prove a real success and benchmark for the market."
For any further information on these opportunities, please do not hesitate to contact Chris Proctor of FHP Property Consultants on 0115 8414798 or chris@fhp.co.uk.