July 22, 2022
HIGH END COCKTAIL BAR WITH FINE DINING TO OPEN ON HURTS YARD, NOTTINGHAM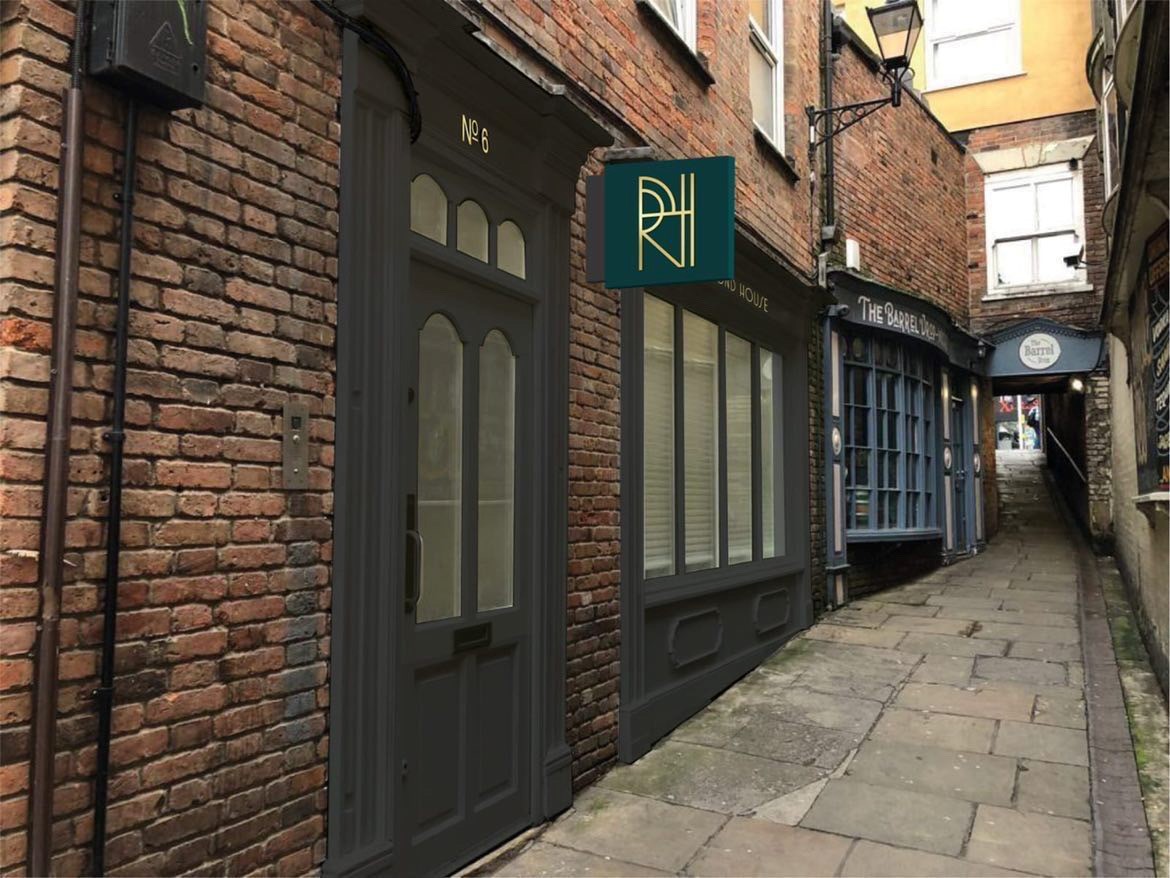 Popular Nottingham street, Hurts Yard, a contender for Nottingham's coolest street, sees new venue to open later this summer.  6 Richmond House on Hurts Yard is owned by brothers Sam and Tom Benjamin who are behind popular Nottingham bars The Taphouse and Another? Wine Bar, who have both traded successfully in the city for a number of years.
Hurts Yard which links Upper Parliament Street and Long Row is already host to 400 Rabbits, Yokocho, Tropichol and micro pub The Barrell Drop along with long standing student favourite Cucamara's.
Sam Benjamin said:-
"This was already an established late night pitch previously but with the Wine Bar and Taphouse we have put them in areas where we are going to be good whereas this street has a whole lot of nightlife and day trade, it is the ideal place.  The accountant company closed at the beginning of the pandemic and this is now going to be a high end cocktail and fine dining late night bar essentially.  The idea behind it is when you finish at the Wine Bar or The Taphouse or anywhere that closes at midnight in the city, there is nowhere to go that is chilled and relaxed, we want to bring a little slice of London to Nottingham with high end cocktails and a fine dining element.  That being said the venue will open at 9am running as a daytime espresso bar and patisserie serving fresh pastries and cakes and will switch to cocktails, fine wines and beers trading through to 2am."
Masterchef Professionals star Louisa Ellis has curated the menu, "As soon as we decided to do a food menu here, it seemed like a natural choice especially with her calibre of cookery skills.  She will be executive chef, with new seasonal menus and giving constant help and support for our team of chefs."
The fit out works are currently underway at ground floor level where there will be 69 covers as well as a basement to expand into in the future.
Tom added "This is a great location and we are looking to split it into two phases, phase 1 will be the espresso bar, cocktail bar and dining and phase 2 will be looking to drop something down into the basement.  We have had a few ideas of what we want to do but more to be revealed."
Jack Shakespeare of FHP Property Consultants who undertook the letting on behalf of the landlords, commented as follows:-
"It has been great to work with Tom and Sam on this project and I am excited to see the finished product, they have great vision for the space along with future plans and I am happy to be part of bringing something new to the city.
We have seen sustained demand from leisure and F&B operators in the city and this continues to show local independent's commitment to Nottingham."
For further information please contact Jack Shakespeare on 07817 924949 or email jack@fhp.co.uk