November 17, 2021
HUGE SUCCESS ON ROTHERHILL BUSINESS PARK AT MELTON MOWBRAY WITH ALL UNITS BUT 1 SOLD PRIOR TO PRACTICAL COMPLETION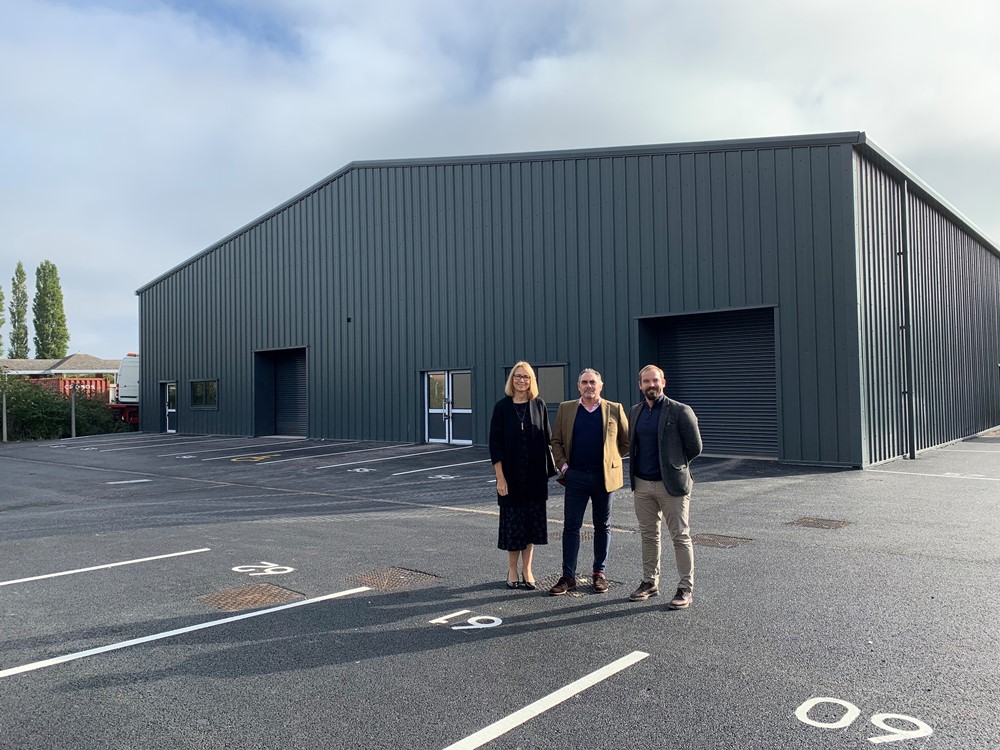 The former Anthony Peters manufacturing premises in Melton Mowbray was purchased by East Midlands developer Rotherhill Developments and fully refurbished/reconstructed to create an estate of small to medium sized industrial units.
Practical completion of these units was announced on the 15 November 2021 with 13 out of 14 units under offer and due to complete by the end of November 2021.
The popularity of this freehold/leasehold industrial scheme has proven phenomenal with only Unit D1 remaining for sale or to let.
Anthony Barrowcliffe of FHP Property Consultants commented:
"The industrial market is incredibly strong in the Melton Mowbray area with little stock on both a leasehold and freehold basis and strong demand.  This is a high quality redevelopment which has been a huge success.  I strongly advise interested parties to get in touch to discuss Unit D1 as I am sure it will only be available for a limited time." 
Helen Vesper-Smith of Shoulers of commented: 
"Being so close to Melton town centre and onward access to Grantham, Leicester and Nottingham, these units have proved popular with investors and occupiers.  Industrial freeholds are rarely available in the town centre so we are anticipating keen interest in the remaining unit and would urge interested parties to act sooner rather than later." 
For further information please contact Anthony Barrowcliffe on 07557 972008/anthony@fhp.co.uk or our joint agents Shoulers on 01664 560181/helenvs@shoulers.co.uk.