June 22, 2020
"It's essential that landlords and tenants help each other to keep going over the next 6-9 months as the June rent day approaches"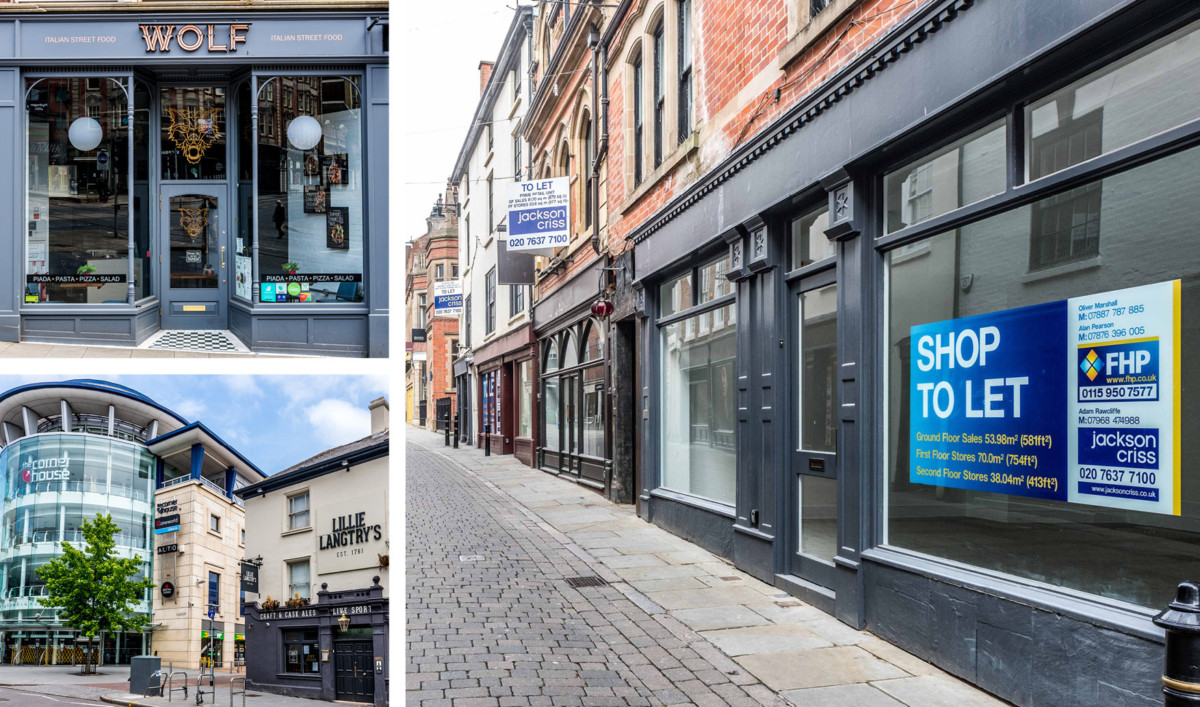 The 24th of June is when many tenants' next rent payment is due – 3 months' rent in advance!!
The March Quarter Day saw around 35% of retail and leisure tenants pay their rent on time, and our property management teams have been working tirelessly with landlords and tenants trying to agree deals.
Some landlords have stood "shoulder to shoulder" with their retail and leisure tenants, by volunteering a 3-months' rent-free offer, knowing that with outlets closed due to lockdown, there was no turnover, no profit and no ability to pay the reserved rent.
Others have taken a hard line and demanded every pound, but with no ability to forfeit the lease at present due to the government's temporary ban.
It's looking increasingly likely that the June Quarter Day will be even more traumatic.
Before we look at the options available to both sides, it is important to appreciate that landlords may need to discuss their approach with their bank.
It's fair to say that the banks have been very supportive, with many offering a 3- or even 6-month capital and interest holiday, or interest only for 6 months. This provides flexibility for the landlord to agree a way forward with the tenant, as shops begin to return to trading and with similar good news for bars and restaurants due to open in early July.
However, trade is unlikely to return to normal for a variety of reasons, with social distancing being the main stumbling block. Many restaurants are anticipating up to a 50% drop in covers if the 2m distancing remains in force, however this could be reduce to 1m in the near future.
However, I'm not convinced that this will necessarily result in a 50% fall in turnover, as there are a number of strategies the manager could adopt. For example, staggering bookings would mean that if you can't get a table at 8pm you might take one at 6pm, suggesting that turnover may be protected, with a downturn of only down 30–35%.
The good news is that this level of reduced level turnover won't last forever, as customers start to feel safer and more comfortable, seeing Covid-19 as just another one of life's risks.
If we assume that turnover will be reduced by around 35% for the next 12 months, clearly, tenants will struggle to pay 100% rent from a 65% turnover business and so will need support throughout this period.
So, what are the options available for the June Quarter Day rent due 24th of June, and looking forward, September as well?
There is a quick and easy solution. It's normal practice for banks to accept monthly repayments, so if landlords could accept rent on a "month in advance" basis rather than the current quarterly 3 months in advance, the tenants' cash flow would benefit considerably, whilst still providing the full rent to the landlord.
Let's also consider whether the landlord could accept the rent in arrears rather than in advance.
This effectively allows the tenant to pay their rent from that month's turnover whilst effectively giving them a 1 month rent-free holiday.
If the landlord can persuade their bank to accept the payment of capital and interest at the end rather than beginning of the month, it puts them in a cost-neutral position, but it's also a big help to the tenant too.
Let's look at the connection between turnover and rent. When the tenant was considering the unit before acquiring it, they will have estimated the expected turnover minus rent they thought they could pay – the better the location, the higher rent they might afford.
So, if turnover is to fall by 35%, in theory the rent should fall by 35%.
This could put the landlord at a considerable commercial disadvantage – there is, after all, a legally binding contract that stipulates a fixed rent – the lease – that both parties signed up to.
It's true to say that if a tenant was trading ahead of their projections, the landlord wouldn't expect a call from the tenant to say "I'm making more profit, so I want to pay you more rent!", so why is it ok for the reverse to happen?
Well, the answer lies in the fact that it's in the landlord's best interest to help their tenant survive, because if they fail, the chances of reletting the unit will at best be reasonable, at worst, impossible.
Not only that, but the terms of a new letting will be significantly worse than they currently have – a shorter lease, rent at around 80% of the previous agreement – and let's not forget the 12-month rent-free period and the tenant only break clause at year 3!
Furthermore, the new terms will lead to a significant impact on the property's value, which may lead to a breach of banking covenants – particularly the loan to value covenant, and, of course, there will be letting agents' and lawyers' fees that will need to be paid on any new letting.
So, in a way, finding the right deal for both parties could be a matter of survival for both the tenant and the landlord.
At times like this we all need to work together and share the pain to keep as many businesses open as possible, because those businesses are people's jobs and their livelihoods, all of which goes towards making our society what it is.
When looking at ways in which a landlord can support their tenant, it is always a worthwhile exercise to look at the "Oh sh**" scenario. How do the numbers stack up if they have to find a new tenant?
Input from a professional agent is vital in establishing roughly how long it will be before the landlord will start to receive an income from that property again (probably 18-24 months), what the rent will be, what the investment will be worth, and so it goes on. Only then can you analyse the answers to see if you can retain this tenant. This exercise will really bring the need to support the tenant into sharp focus.
Of course, tenants should be trading from June and so they should be able to pay the landlord some rent, particularly with many already on a rates holiday for 12 months.
So, maybe the landlord agrees to accept monthly in arrears rent, effectively giving a tenant a month rent free in the early days of reopening, and then perhaps deferring 35% of the rent for 12 months for the next 3 months through to September, and then perhaps deferring 20% of the rent (again for 12 months) from September to December.
Hopefully by then we'll be in "the new normal," tenants will be on their way "back from the edge" and can start to look at repaying deferred rents, perhaps with interest at 3-4%, in line with the landlords' loan rate.
It is important, however, that the pinch point isn't just moved 12 months down the line. So, perhaps deferred rents with interest repaid in 12 equal monthly payments on top of the rent reserved under the lease is a better approach than all at once.
Alternatively, the landlord might consider sharing the risk of the anticipated reduction in turnover with their tenant by agreeing a base rent of say 65% of the contracted rent for 12 months but with a turnover top-up.
So, if turnover only falls by 15%, the landlord gains through the turnover top-up. Should the fall in trade start to decrease as the months go by, this mechanism will help protect the landlord's interest.
Turnover top-ups, however, need total transparency and honesty from the tenant (protected by a confidentiality agreement) and for them to provide the landlord with accurate monthly trading figures.
The landlord may see the negotiations as an ideal opportunity to restructure the lease. For example, if the lease has only 3 years left, perhaps try persuading the tenant to extend the lease to 10 years. By extending the lease it will benefit the value of the landlord's asset and increase their own security of income.
By extending the lease by a further 5-7 years, the tenant gets a 50% rent reduction for the next 12 months (i.e., a 6-months rent-free period), all of which will help see them through the toughest times.
There are lots of other alternatives that could be discussed here, as this is not a one-size-fits-all model and it's here that an experienced lateral-thinking and creative chartered surveyor, acting as property manager and working in conjunction with their agency colleagues, will be worth their weight in gold to both landlord and tenant.
In my opinion, in 12-18 months' time, trading levels will have settled down – probably not to pre-pandemic levels, but hopefully at a level that keeps these businesses viable and open for trade. It's down to the landlord to do everything they can to help their tenants get through to next summer.
Back in 1982, I went to Barcelona to watch the Olympics and saw the 400m semi-final when British sprinter Derek Redmond tore his hamstring after 300m and his father ran from crowd to help his limping son and support him down the final straight and over the finishing line – to a standing ovation from 80,000 people.
I think this is a great analogy of what it's going to be like – landlords supporting their tenants and helping them to the finishing line into a new world where, hopefully, we return to a more orderly and financially beneficial environment.
Yes, it is going to impact significantly on the landlords if they play the role of Derek Redmond's father, and, of course, they could offer nothing and hide behind their well-drafted lease. But, they can also gain a lot – goodwill as a starter – from their tenant, and who knows when that might be needed. Maybe an improved lease term and having the satisfaction that they did their bit in helping good companies brought to their knees by the pandemic, survive and hopefully, in due course, thrive and grow. They also helped keep people in work and "did their bit" to help our country get back on its feet.
Of course, some tenants may abuse this situation and their landlords, as will some landlords – but let's hope they are in the minority.
If you would like to benefit from over 30 years of helping landlords come out on top, then contact TEAM FHP via me – David Hargreaves – davidh@fhp.co.uk.
Throughout the last few months, we have remained hard at work, ready to help clients both old and new whenever required. We will continue to safely deliver viewings and inspections by appointment, whilst still making full use of technology with remote meetings to support our clients during these unprecedented times.
The safety of our staff and clients remains our priority as we continue to adhere to the latest updated government guidelines, whilst always delivering the very best possible commercial property advice.
David Hargreaves MRICS
Director FHP
22nd June 2020