April 21, 2020
METROPOLITAN HOUSING TRUST CONFIRM THEIR NEW EAST MIDLANDS REGIONAL OFFICE WILL BE AT WATERFRONT HOUSE, BEESTON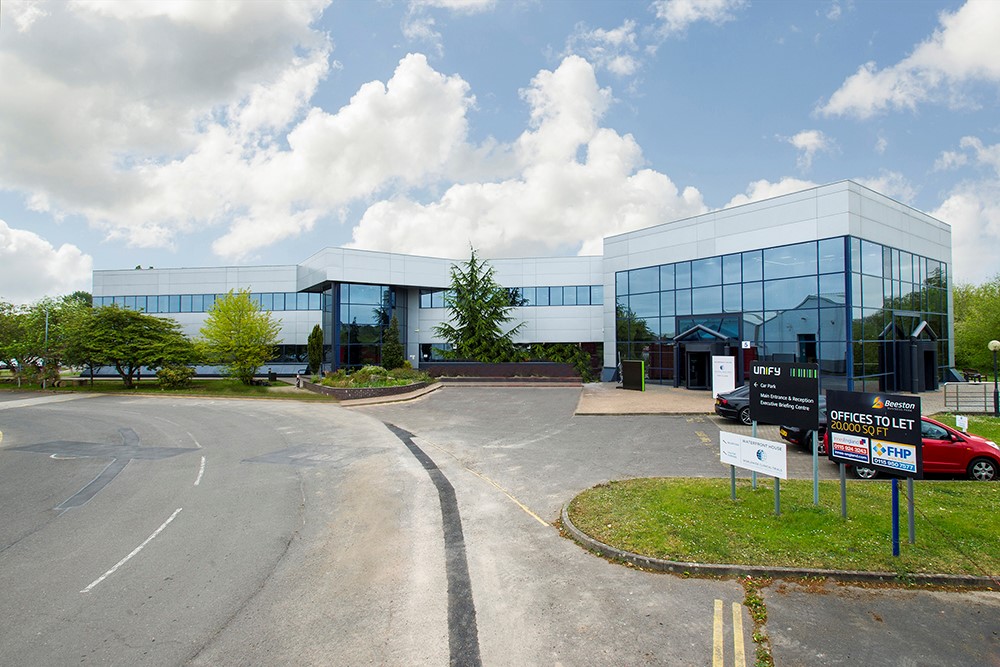 One of the largest office lettings seen in Nottingham over the past three years has been confirmed by Chancerygate on behalf of the owners of Waterfront House, Beeston Business Park, Nottingham with confirmation that Metropolitan Thames Valley Housing Trust have taken the remaining 34,500ft² of space within this 90,000ft² facility.
John Proctor of FHP, who brokered the transaction on behalf of Chancerygate, has confirmed Metropolitan Housing have entered into a long term lease on the property.
This letting now means that the entire office space within Beeston Business Park is fully occupied following last year's announcement and confirmation that Go Daddy had taken the remainder of the ground floor (approximately 30,000ft²) as their Nottingham HQ.
Andrew Challinor of Challinor & Company represented Metropolitan with Andrew confirming:-
"The relocation of Metropolitan's East Midlands Regional Office to Waterfront House brings together the culmination of a two year search to find a property that could provide the size and quality of space required to befit their headquarters office function in a highly accessible location.
The proximity of the Beeston Train Station, the high level of car parking provided and the quality of the open plan offices within the building ticked all those boxes".
John Proctor, Director at FHP Property Consultants, commented:-
"Many would have thought that speculatively refurbishing some 60,000ft² of offices in an out of town location would not be a wise move.  Thankfully Chancerygate and their Investors, Bridges Fund Management, recognised that the Nottingham and East Midlands office market is starved of good quality, large floor plate, open plan offices in accessible locations.
By attracting MHT, and last year Go Daddy, they have reaped the rewards of taking such a proactive approach.
The office market within the region remains starved of good quality Grade A space which is immediately available and it is important that we continue to beat the drum that our office market has strength and requires more refurbishment of new build schemes to be implemented to enable both indigenous requirements and footloose regional / national requirements to be attracted to our region".
Both Innes England and FHP continue to market the 16 unit new build light industrial scheme which is completing the development of the Former Siemens Business Park.
Freeths Solicitors' Nottingham Office advised Chancerygate and Bridges, with Sharpe Pritchard LLP representing Metropolitan Housing Trust.
ENDS
Contact: John Proctor
Tel:          0115 950 7577
Email:     johnp@fhp.co.uk
Date:       April 2020