August 16, 2021
MUCH NEEDED SPECULATIVE WAREHOUSE DEVELOPMENT TO COME FORWARD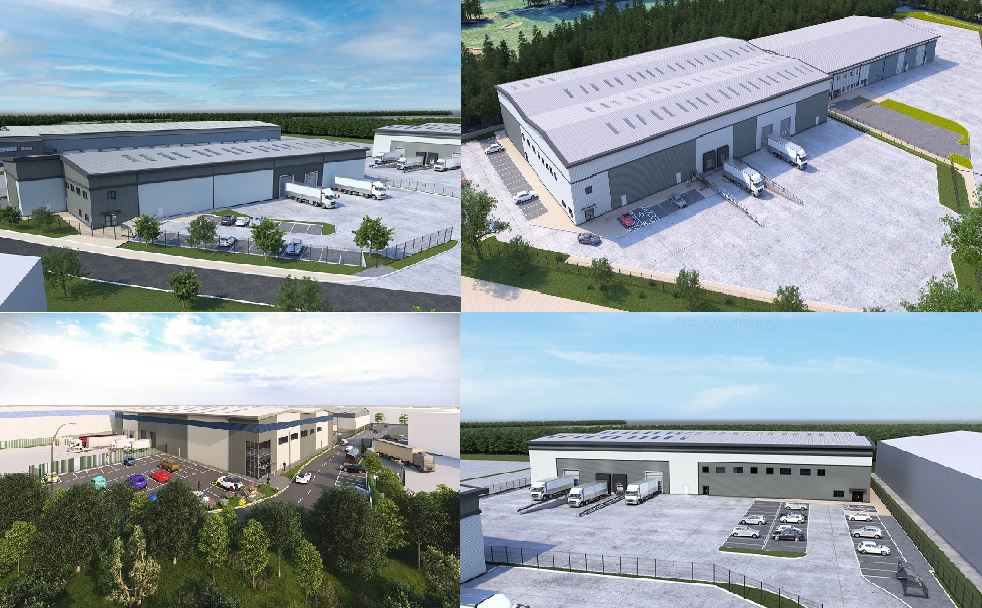 The green light has been given for the speculative development of three warehouse schemes across the East Midlands to commence now that planning approval has been granted.
Investor 'Urban Logistics REIT' (ULR) and Developer 'Wilson Bowden Developments' have secured full planning consent for 255,000ft² of new industrial / warehouse and distribution space in six units across three sites in Nottingham, Castle Donington and Leicester.
Wilson Bowden Developments, whom have a strong history and track record in the delivery of Grade A warehouse space, will shortly begin construction on all three schemes next month with completion due in Q2 2022.
The three schemes comprise Blenheim Park in Nottingham where four units of 18,000ft², 24,000ft², 43,000ft² and 81,000ft² will be delivered, a single unit of 45,000ft² at Willow Farm, Castle Donington and a further unit of 44,000ft² at Optimus Point, Leicester.
The schemes will be jointly marketed by M1 Agency and FHP.  Toby Wilson of M1 Agency commented:-
"We are in a period of extremely low vacancy rates, combined with high occupier demand, especially in the mid-box market which has seen limited speculative development. We now have planning consent and construction will commence next month which is a real positive and will bring some much needed short term relief to the market.
Demand is robust and we are already in dialogue with occupiers on pre-let negotiations, frustrated by the supply constraints we are currently experiencing. This is an exciting time for the sector, and our six units will offer flexible commercial space to suit businesses of all shapes and sizes'.
Richard Moffitt of Urban Logistics REIT added:-
"All units are in excellent locations for logistics, designed to a high specification and situated on high profile and established business parks where there has been a shortage of available buildings in recent years. Subsequently, we expect to see strong demand and take-up creating a significant amount of jobs and bringing a boost to the local economy".
John Proctor of FHP comments:-
"This is a welcome introduction of speculative space in to the mid-box market, spread across the East Midlands to balance the supply and demand characteristics. As we move into the build phase we are continuing to see significant demand for units in the small / mid industrial box sector and with existing stock in short supply along with many occupiers focusing on the here and now, speculatively building the units is most certainly the correct approach".
Henry Henson of Wilson Bowden Developments added:-
'We're delighted to have secured full planning permission for the speculative development of these three schemes and to now bring forward the development of much needed mid-box warehouse space within the East Midlands market".
For further information on the units please contact Toby Wilson (toby.wilson@m1agency.co.uk / 01158 960 461) and James Keeton (james.keeton@m1agency.co.uk / 01158 960 461) at M1 Agency or John Proctor (johnp@fhp.co.uk / 07887 787 880), Tim Gilbertson (tim@fhp.co.uk / 07887 787 893) or Chris Proctor (chris@fhp.co.uk / 07747 464770) at FHP.
ENDS
John Proctor
DD: 0115 841 1130
11th August 2021