August 30, 2018
NEW LIDL STORE SET TO OPEN IN CLIFTON, NOTTINGHAM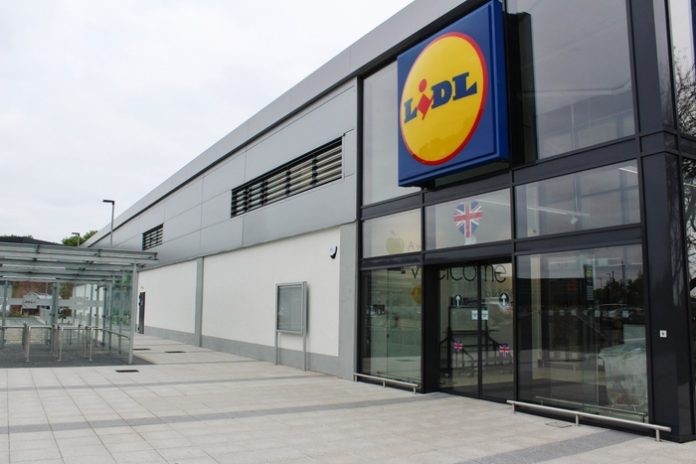 Lidl UK has confirmed its new store in Clifton, Nottingham will open its doors for the first time on Thursday 6 September.
The supermarket, which is located on the Clifton Triangle development at Green Lane, will open at 8am with MP Lilian Greenwood and local Councillors on hand to cut the ribbon.
Customers will be offered the chance to sample some of Lidl's award winning products throughout the day, along with exclusive deals and offers on selected products for the first week of opening.
The Clifton Triangle site is being developed by well-known East Midlands-based property developers Cedar House Investments. "The development will create an exciting addition to the existing retail provision as well as 24 apartments which are being delivered in partnership with Nottingham City Homes", said Peter Gadsby, Chairman of Cedar House Investments.
Peter said: "We are delighted with the progress of the Clifton Triangle scheme and the opening of Lidl next week is a significant milestone in the development. It will provide local residents with more choice of supermarkets as well as a number of other high-quality retailers.
"We are pleased to be working in partnership with Nottingham City Council on the scheme, as part of a wider regeneration strategy to build a better Nottingham. The support we've received from the council has been vital, and once the whole scheme is complete, it will have a big impact on the local community."
Lidl UK's Regional Head of Property, Jo Hawley, commented: "We would like to thank all those who have played a part in bringing this new Lidl store to Clifton. It is great for us to have been able to create more jobs and invest in the area. We can't wait to start serving our multi-award winning products to the local community."
The mixed-use scheme will bring 130 jobs and further retail opportunities to Clifton and is benefitting from a £15m investment from Cedar House Investments.
Councillor Graham Chapman, Deputy Leader of Nottingham City Council, said: "We had a plan three years ago to improve the retail offer in Clifton and to make sure that the development of 3,000 new homes to the south of Clifton did not become isolated.
"It was essential that we invested in the area and so we're pleased to see that large companies like Morrison's and Lidl have also chosen to invest in Clifton. This, combined with the benefits of the extended tram line, has given a real boost both to Clifton and the local housing market – which is one of the most buoyant in Nottingham."
The new 20,000 sq. ft Lidl will join discounted retailer B&M Bargains, which successfully opened its doors on the Clifton development last month.
JLL and FHP are joint agents of the Clifton Triangle scheme. David Hargreaves, founding director of FHP said: "This is a great scheme in Clifton which offers a great deal to the local community in terms of retail, leisure and residential. We have been involved in the site for ten years and we are really pleased that Lidl has chosen the site for its 12th store in Nottingham."
Cedar House Investments sister company Miller Birch, is also developing the Guildhall site in Nottingham. It previously developed the Eon building in the city centre, along with NG2 – the hugely successful business park on the fringe of Nottingham City Centre with occupiers such as Experian, Specsavers and Speedo.
End
30th August 2018