May 4, 2022
OFFICE MARKET ACTIVITY CONTINUES!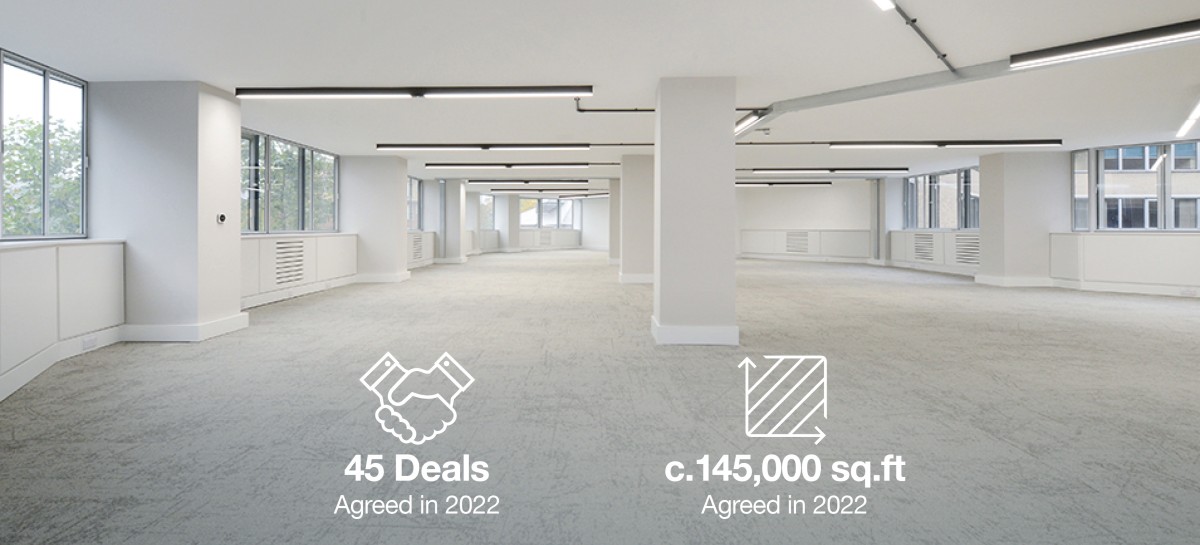 We are delighted to have witnessed continued office market activity in early 2022, with 45 deals already agreed by FHP this year – representing circa 145,000 sq ft of office space transacted.
It is evident that this is a result of improving confidence – with occupiers now seizing the opportunity to make key decisions regards their office strategy going forward. Safe in the knowledge of how they are to operate post-pandemic, many occupiers are now more than ever considering different locations – with a big emphasis to downsize and up-spec their operations. This, coupled with the new ways of working has therefore fueled increased uptake in both the city centre and the out-of-town business parks.
There also appears to have been a culture shift regarding office lay-outs – whereby there is much less emphasis on a traditional fixed desk environment to one that now supports a more flexible, hybrid working approach promoting better social interaction and collaboration between colleagues.
Additionally, the power of the office as an important sales tool is becoming increasingly evident with companies understanding that a high specification office fit-out can be key to both enticing their employees back to the office and attracting the highest calibre of personnel. We are currently marketing some great opportunities that are suitable for a wide range of requirements. Therefore, if you are considering your office strategy going forward, please do not hesitate to get in touch with us to discuss.