October 4, 2019
NOTTINGHAM RING ROAD LOCATION – SUBSTANTIAL WAREHOUSE AND ADDITIONAL TWO STOREY OFFICES AVAILABLE NOW!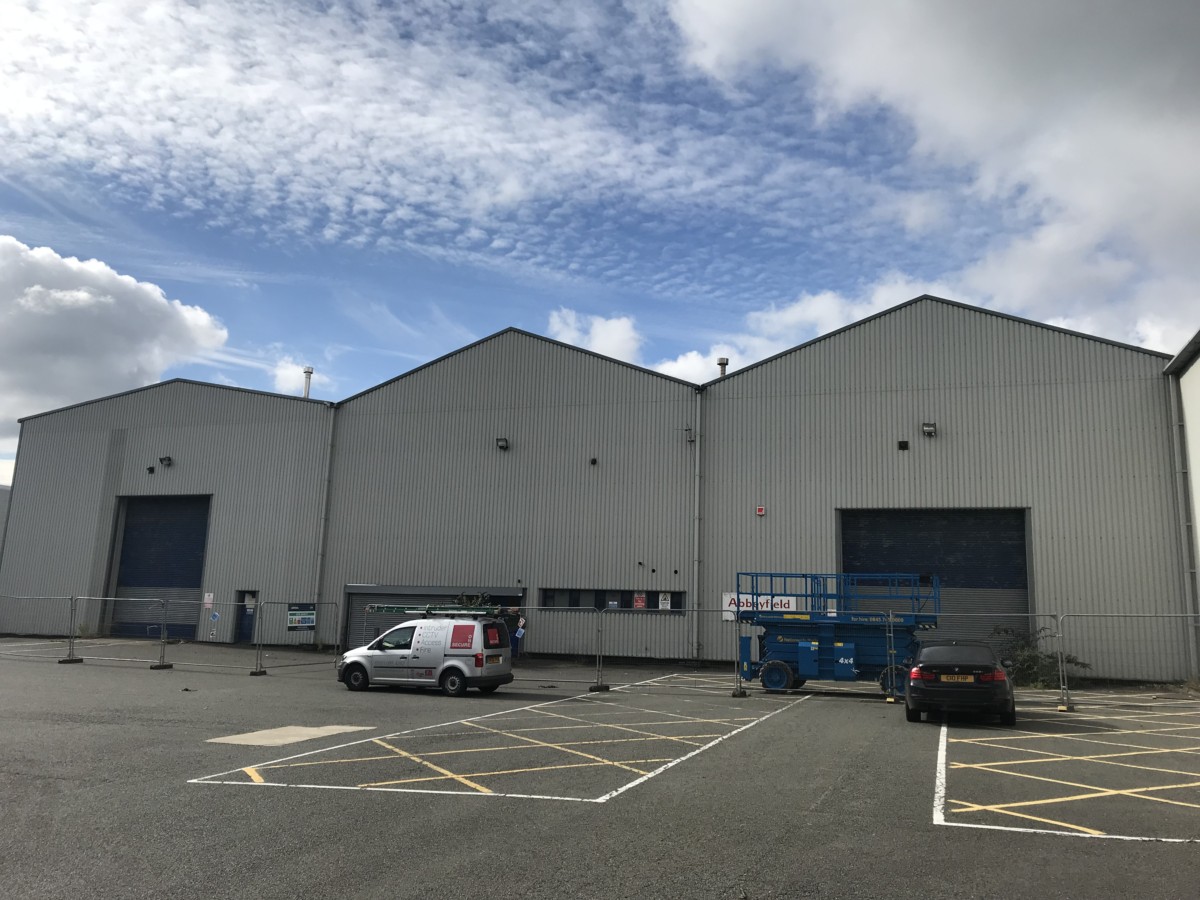 Location, Location, Location . . . . so the old phrase goes and Nottingham's Ring Road for office and industrial and distribution occupiers tends to be considered the best stop in the County.  Therefore, hopefully two new instructions on Nottingham's Ring Road being marketed by Tim Gilbertson and Chris Proctor of FHP might appeal to any expending local occupier.
Tim Gilbertson commented:
"Highly visible, very accessible and providing terrific road links to Nottingham, its Ring Road and Junctions 24, 25 and 26 of the M1, Abbeyfield Road is a great location and it is terrific that we have two new instructions to offer here.
Firstly a warehouse of just under 40,000ft² which is currently being refurbished with its own yard and offers high bay storage space possibly also suitable for production, available on a new lease following refurbishment which is due to complete in the coming weeks.
On the same site and available independently or in conjunction with the warehouse space, we have a really good quality two storey office again very prominent with its own car park and presented in good condition throughout.
Both buildings are available independently of each other or can be combined under a single lease with the office extending to approximately 3,483ft².
Not only is this location great for car access, but it also has good public transport links and obviously affords terrific prominence and visibility for any company seeking to take space in one of the best spots in the City."
For details of these opportunities or to discuss or view please contact Tim Gilbertson or Chris Proctor at FHP on 0115 9507577 or tim@fhp.co.uk / chris@fhp.co.uk.