April 27, 2021
PESCOD SQUARE STARTS 2021 WITH A WAVE OF NEW LEASES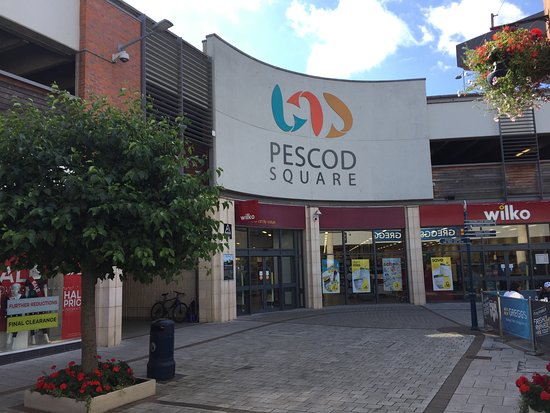 Next and Costa among those to commit to new leases at the Capreon-managed centre
New arrivals include Boston Soap, Phone Trader and Wiseguys & Wisegirls
Leases provide vote of confidence for city centre shopping centre
Capreon, the Noé Group's real estate investment and advisory firm, has confirmed a host of new leases at the Pescod Square in Boston, providing a boost for the shopping centre as it looks beyond the COVID-19 pandemic.
As we move into Spring, Pescod Square has agreed a new lease with long-term tenant Next, which will see the retail giant continue to trade in Unit 1 of the shopping centre.  Alongside the leading national retailer, British coffeehouse chain, Costa (in Unit 2), arts and craft supplier, The Works (Unit 5), and local O2 franchise partner, Cellfone Trading (in Unit 17) have all also agreed new long-term leases of 5 years or more, providing stability for the centre for years to come.
Letting agents FHP Property Consultants, acting on Capreon's behalf, have also agreed leases with a number of new retailers including local trader Boston Soap (moving into Unit 18a), an independent, handmade cosmetic brand, who are relocating from Waterfall Plaza after a successful launch of their business. The family-run company offer a unique selection of environmentally friendly bath and soap products. They will be joined by Phone Trader (in Unit 16) an independent phone accessories and repair specialist, and independent fashion operator Wiseguys & Wisegirls (in Unit 12) who both have opened new outlets in the shopping centre, adding to the diverse nature of retailers serving the residents of Boston.
Despite the ongoing COVID-19 pandemic, the new leases demonstrate the lasting appeal that Pescod Square has for retailers. Despite a nationwide lockdown suspending all non-essential retail, the new leases provide a positive outlook for Boston shoppers as the country looks towards re-opening in the post-COVID era.
FHP and Rowley Hughes Thompson acted on Capreon's behalf.  There are further retail and leisure opportunities available within the scheme and any interested parties should get in touch to discuss their requirements.
Caroline Bridge, Asset Manager at Capreon, said: "I am pleased to confirm that many of our valued retailers have agreed new leases at Pescod Square.  These leases have given a vote of confidence to the shopping centre.  The addition of a number of new outlets, including several local businesses, will further strengthen Pescod Square's appeal to customers by bringing a diverse range of local and national retailers to the centre.  We look forward to welcoming customers back in a safe and secure way as soon as restrictions are lifted."
For further information on the scheme please contact Oliver Marshall on 07887 787 885 or email oliver@fhp.co.uk.