October 6, 2020
SECTION 18: THE ART OF VALUATION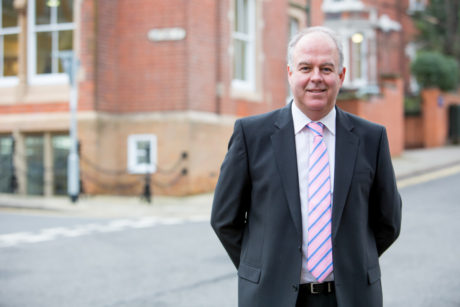 Ok, the link between Michael Aspell and professional valuation might seem a little tenuous, but bear with me.
There's a serious point to be made.
Back when I was a student in the 1990s, the TV show This is Your Life was played to UK audiences of more than 10 million people.
In the show, the host Michael Aspell (or Eamonn Andrews for more mature readers) surprises a special guest before taking them through their life with the assistance of the 'big red book'.
The major events in the celebrity's life would be distilled into one singular volume and presented to them at the end of the show with the famous words: "This, is your life."
In many ways the red book became more iconic than the show itself.
Fast forward two decades and my professional life is also centred around a famous red book, but its very existence is designed specifically to avoid any surprises.
The Red Book is issued by the Royal Institute of Chartered Surveyors as part of the organisation's commitment to promoting and supporting the highest standards in valuation delivery.
It contains mandatory rules, the latest best practice guidance and related commentary for all RICS members undertaking asset valuations.
As a RICS registered valuer, you could say that the Red Book is my life.
FHP undertakes a wide range of valuations, from loan security and statutory valuations such as compulsory purchase orders, to personal, probate and insurance valuations.
We employ seven RICS registered valuers across our business, all with the experience and capability to provide independent valuations, a crucial aspect of surveying.
Valuations are high-risk and can be highly pressured; there may be several parties with a vested interest in the result.
And on occasions, we may be required to make a valuation on a property without sufficient evidence available to us, something that has become ever more apparent during the coronavirus pandemic.
We strongly believe that it is dangerous to rely on national statistics or second-hand market analysis. It's one of the many reasons why we work in accordance with RICS' textbook guidance and requirements.
The Red Book supports our delivery of well-presented, well-reasoned, fully researched, easy-to-understand valuation reports for commercial, residential or specialist sector valuations.
Quality assured, credible and independent, every valuation we arrive at is peer reviewed by other qualified and RICS registered valuers within our business, giving clients the benefit of our vast experience and up-to-the minute market knowledge.
Our valuations also enable our clients, including the majority of the main lenders, to make informed, well-judged decisions.
Ultimately every valuation made by an FHP RICS registered valuer is not only a potential risk to the business but also puts our individual and professional reputation on the line.
It's why it always pays to refer to the Red Book.
Need a valuation service you can trust? Contact us now: https://www.fhp.co.uk/services/valuations