August 16, 2021
SIGNIFICANT LETTING AT JUNCTION 28 M1 AS 41,000FT² LET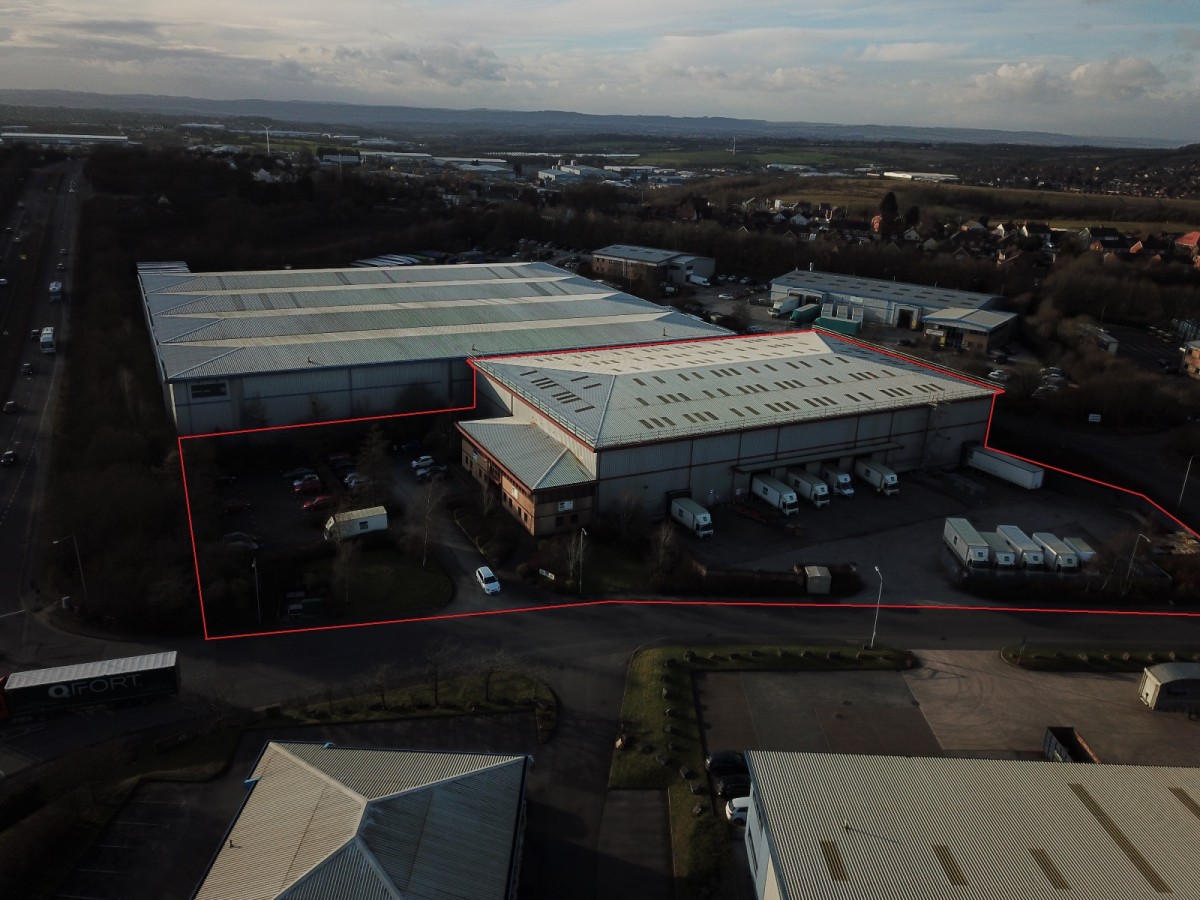 The latest deal completed by FHP at Junction 28 of the M1 sees over 40,000ft² of good quality warehouse space in a prime position just off the M1 at its intersection with the A38 let to Sunbelt Rentals.
The deal was concluded by Tim Gilbertson of FHP who acted on behalf of a charitable client with Sam Robinson of Colliers acting on behalf of new tenants, Sunbelt Rentals.
Tim Gilbertson commented:
"It was great to see this deal over the line, this building generated a lot of interest from the start of our marketing and was quickly put under offer to a quality covenant.  Space around Junction 28 of the M1 is hugely sought-after and there will be speculative development coming soon in the region, but at present supply remains painfully poor.
We do have existing space coming to the market in the region in the not too distant future of similar size and larger, but the market is at its weakest in terms of supply I can remember in my 25 years of working in this patch.
Therefore, with this deal its always disappointing to turn down other potential tenants, but an absolute pleasure to deal with Sam Robinson at Colliers who acted on behalf of our eventual high quality tenants, Sunbelt Rentals.
We wish them well in the building and look forward to bringing similar stock to the market in the not too distant future."
 Tim Gilbertson of FHP acted on behalf of charitable client of Gerald Eve and their representative, Gareth Owen, commented:
"FHP, along with the joint agent, John Sambrooks of Gerald Eve, were instrumental in getting this property under offer quickly after it was brought to the market. Once under offer, Tim's expertise, knowledge and input was extremely useful in getting this deal over the line. Ultimately it was a good deal for both parties and one which my client was pleased with. Thank you to the FHP team for their assistance."
For further information on the deal or to see how FHP can help you with your commercial property letting or sale, then please contact Tim Gilbertson on 07887 787 893 or email tim@fhp.co.uk.
ENDS
Tim Gilbertson
Director
16 August 2021