December 21, 2020
THE DEALS HAVE ARRIVED IN NEWARK! MAXISAVER NOW OPEN AT ST MARKS PLACE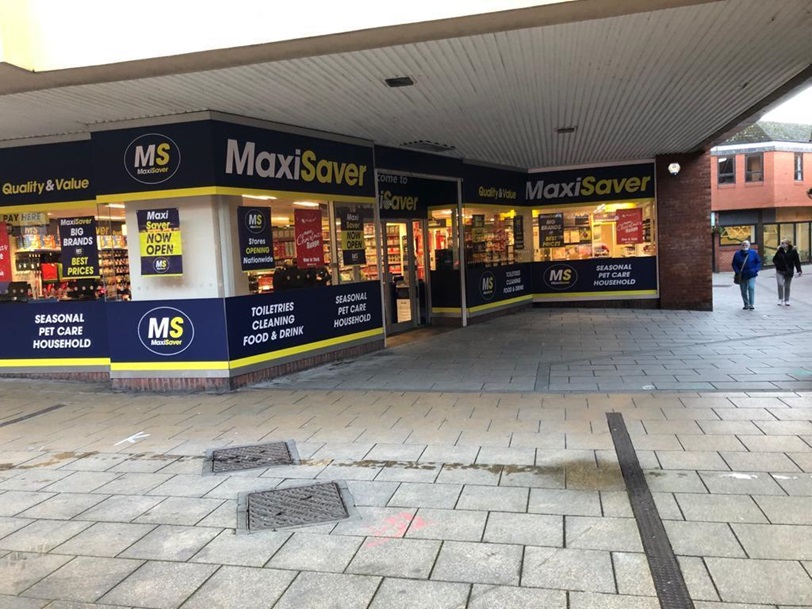 Open in time for Christmas, the deals have arrived in St Marks Place Shopping Centre in Newark!
Following completion of the lease in November, MaxiSaver have now fitted out the former Brighthouse premises to get the doors open in time for shoppers to stock up on some Christmas bargains.
MaxiSaver is a new convenience chain who have taken a long-term lease on the former Brighthouse unit which provides accommodation over ground floor and basement measuring 4,966ft².  The unit is located in the heart of St Marks Place. Despite difficult circumstances this is a great letting for the scheme adding a new brand to the line-up which already includes the likes of; Wilkos, Millets, New Look, Game and Card Factory.
MaxiSaver offer a mix of food and drink items, toiletries, household and seasonal items.  They have secured a number of locations across the Midlands and have had successful launches in Hinckley, Mansfield, Chesterfield and Melton, with more to come in 2020.
FHP Property Consultants acted on behalf of landlord, Topland Group of companies.  Oliver Marshall who carried out the letting at FHP comments:-
"It's great to see MaxiSaver open and in time for Christmas, I believe the initial feedback has been positive with shoppers and I wish them all the best on their long term occupation in Newark."
There are more retail opportunities at St Marks Place and any prospective tenants; be it national, regional, independent or new start ups, should get in touch with FHP to discuss options.
For more information on this letting or St Marks Place in Newark please contact Oliver Marshall at FHP Property Consultants on 07887 787885 or email oliver@fhp.co.uk