April 17, 2019
TWO STOREY OFFICE BUILDING LET IN HOCKLEY NOTTINGHAM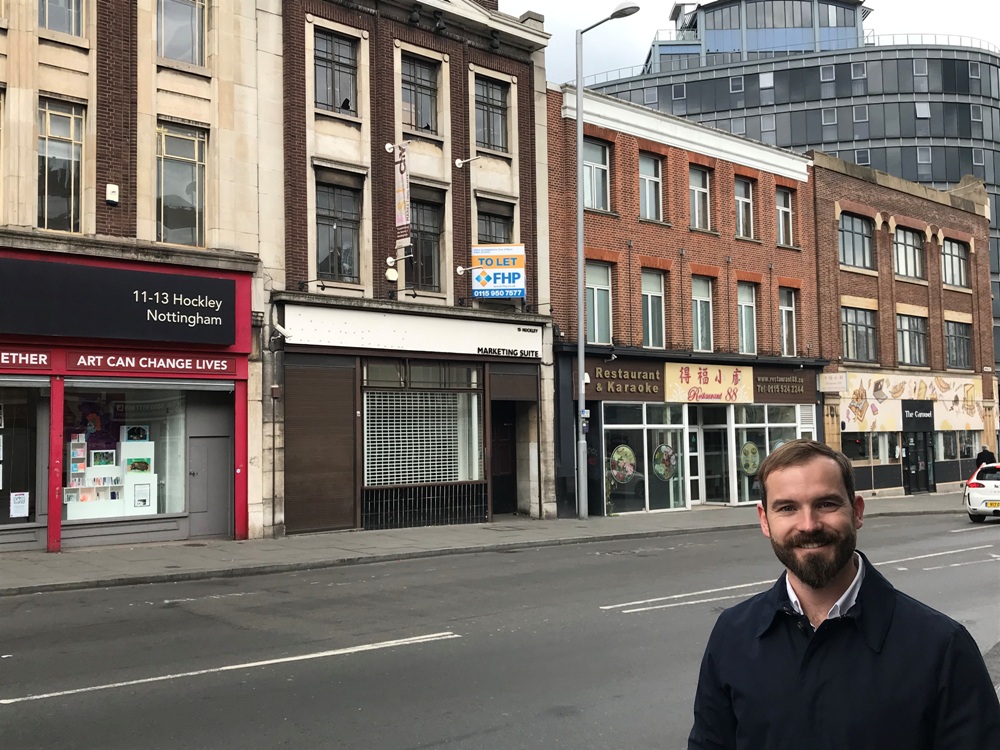 Great deal done within a very quick time frame, the whole process taking one month, this demonstrating in all the doom and gloom of Brexit deals are still being done.
15 Hockley is set over three floors and is in the heart of the Lace Market, formerly being used as a marketing suite for Nottingham's Eastside Regeneration.  The building measures in at 218.86m² (2,355ft²) and was let on a 5-year term.
Progress Law Solicitors are the new tenants, who are currently based in Halifax, using this new office as a new base to establish a presence in Nottingham.
Anthony Barrowcliffe of FHP comments: –
"My instruction was clear, to find a A2 occupier quickly preventing a void period and mitigating all costs associated with an empty building alongside a good level of rental return.  We managed to do this, and I am thrilled that all parties are happy with the terms agreed".
For further information on how FHP can help with the sale or letting of your commercial property, or for assistance helping you find the right property to meet your requirements, please do not hesitate to contact FHP.  We also offer a variety of other services to both landlord and tenant such as reducing your business rate liability or assisting with upcoming lease events such as lease renewals or rent reviews.
For more information on this press release, please contact Anthony Barrowcliffe of FHP Property Consultants on 0115 841 1148 or alternatively email anthony@fhp.co.uk.