November 15, 2021
AN UPDATE ON INDUSTRIAL AND LAND AVAILABILITY AT WEST HALLAM INDUSTRIAL ESTATE, ILKESTON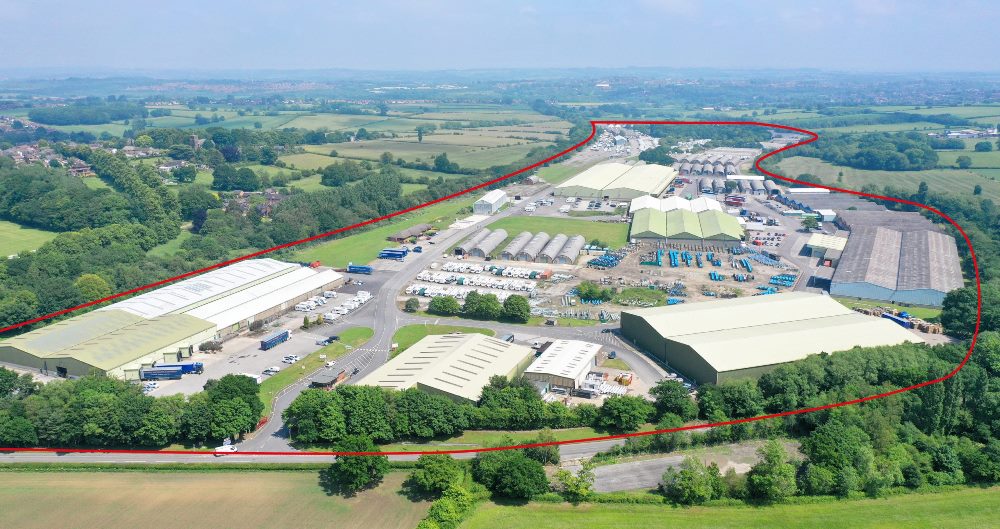 Industrial land continues to let exceptionally well, and Ilkeston has notably been a hot spot in recent months.
It is fantastic to receive enquiries on a daily basis. We have witnessed growing interest for land between 0.5 acres and 1 acre from businesses looking for parking, storage or distribution space.
We are delighted to have recently completed on the letting of plot EA03 at West Hallam Industrial Estate to Hilliard Civils Engineering, which comprises 0.5 acres of hard standing securely fenced land.
In addition to this, all units under 10,000ft2 at West Hallam Industrial Estate are fully let. However, I am pleased to have additional warehouses between 6,000ft2 and 12,000ft2 in the pipeline for Q2 2022. Further details are to be confirmed shortly.
Dan Mooney of FHP Property Consultants commented:
"This is the latest of the deals we have achieved at West Hallam Industrial Estate and it is fantastic to have got this one over the line. I am sure Hilliard Civils will be a fantastic addition to the estate and they have already settled in well, which is good to see.  Industrial units sub-10,000ft2 and land up to 1 acre are widely popular amongst smaller businesses and with that opportunities are becoming increasingly limited. We are close to putting another 0.7-acre plot under offer at the estate and have another plot available to let on new lease terms just outside the estate measuring approximately 1.2 acres. If you are looking for an industrial unit or land for your business and would like to discuss your requirement further, please feel free to contact me."
For any further details, please contact Dan Mooney on 07929 716 330 or email dan.mooney@fhp.co.uk.
ENDS
Dan Mooney
15 November 2021