October 20, 2020
CITY BUILDINGS, CARRINGTON STREET, NOTTINGHAM – FROM ACQUISITION TO OFFICE REFURBISHMENT AND PRE-LETTING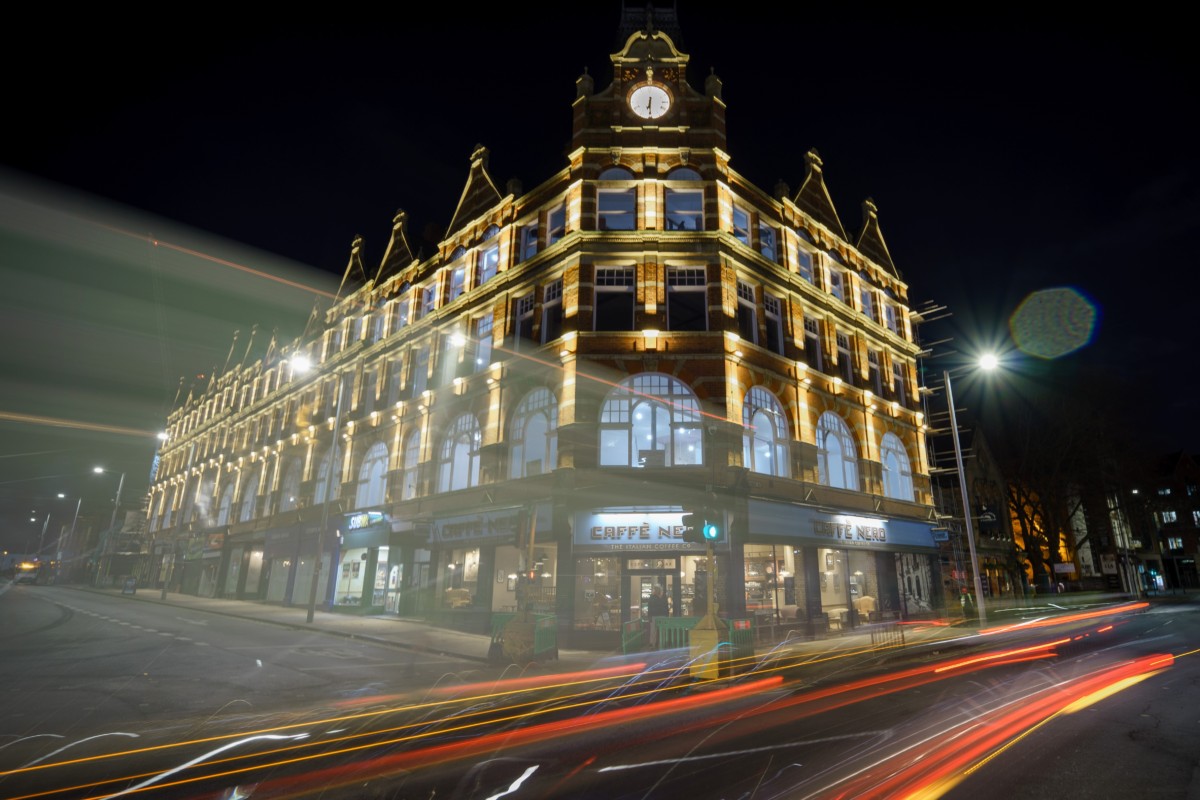 Located alongside Nottingham Train Station, City Buildings comprises an imposing retail and office building on the walkway from the station to the heart of the City Centre.
Built in 1897 the building was completed in the same year that Nottingham gained its City status, the reason for the name. The building is more commonly known among Nottingham residents as 'the Redmayne and Todd building' owing to the sports department store which occupied the Canal Street frontage for so many years.
In recent years the building had fallen on hard times with large rental voids and was in need of remodeling and refurbishment to cater for the requirements of modern day occupiers.
Acting on behalf of Shoby Properties, FHP agreed to acquire the property from Nottingham City Council with a view to creating some 35,000 sq ft of  badly needed Grade A office space, while seeking to improve the ground floor frontages through a full replacement and restoration back to the original ornate frontages and window surrounds.
John Proctor, Director of FHP, has advised the client throughout the process on the acquisition and refurbishment and has recently confirmed the pre-letting of 30,000 sq ft of office space at the property to two growing tech companies expanding within the City. Refurbishment of the offices are scheduled for completion in October this year.
The refurbishment blends many of the original features of the building with the new. With full restoration of the large ornate windows to incorporate double glazed units for energy efficiency. The offices are fully air conditioned and presented in a design led exposed industrial style. The building has full secure cycle racks and onsite shower and changing facilities and large contactless lifts to all floors.
The offices have been pre-let off a headline rent of £19 / sq ft on new 10 year leases.
FHP are currently in discussions with several parties on the fully restored ground floor retail and remaining office space.