October 28, 2019
FHP RETAINED TO ACQUIRE TWO FURTHER STORES FOR DOUGHNOTTS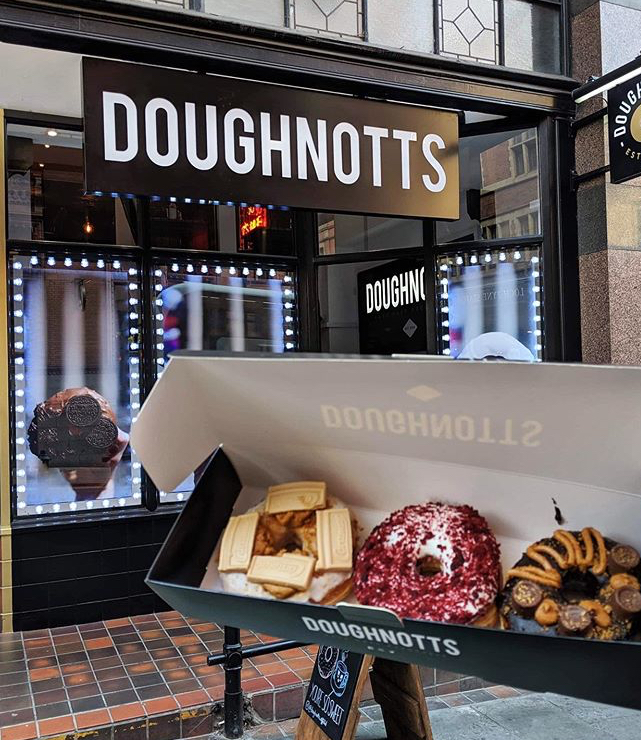 FHP Property Consultants have been working with Nottingham based Doughnotts for the last three years, and over this period have successfully acquired four new stores.
Darran Severn of FHP Property Consultants comments:
"It's been great working with Megan and Wade from Doughnotts.  We first met back in 2016 when Doughnotts were looking to open their second store.  Three years later, we have acquired new stores in Derby, Leicester, Nottingham and Lincoln.  As the business grows, we have been tasked to acquire a larger bakery, and have recently been looking at industrial units in Nottingham.
As we move in to 2020, Doughnotts are looking to open additional stores in Birmingham and Sheffield.  The ideal property would be between 300 and 600 sq ft.  High Street locations with high visibility and footfall or concession stands considered.  I look forward to hearing from anyone who may have a property of interest."
Megan Scadden and Wade Smith, founders of Doughnotts comments:
"We are extremely excited to be looking to expand, we are investing into a bigger bakery, more staff and more equipment, the future looks bright for Doughnotts and we couldn't be happier with how things are going!"
Should you require any further information then please contact Darran Severn of FHP Property Consultants on 01332 343 222 or darran@fhp.co.uk.