July 23, 2019
FHP WIPE OUT RATES LIABILITY ON CITY BUILDINGS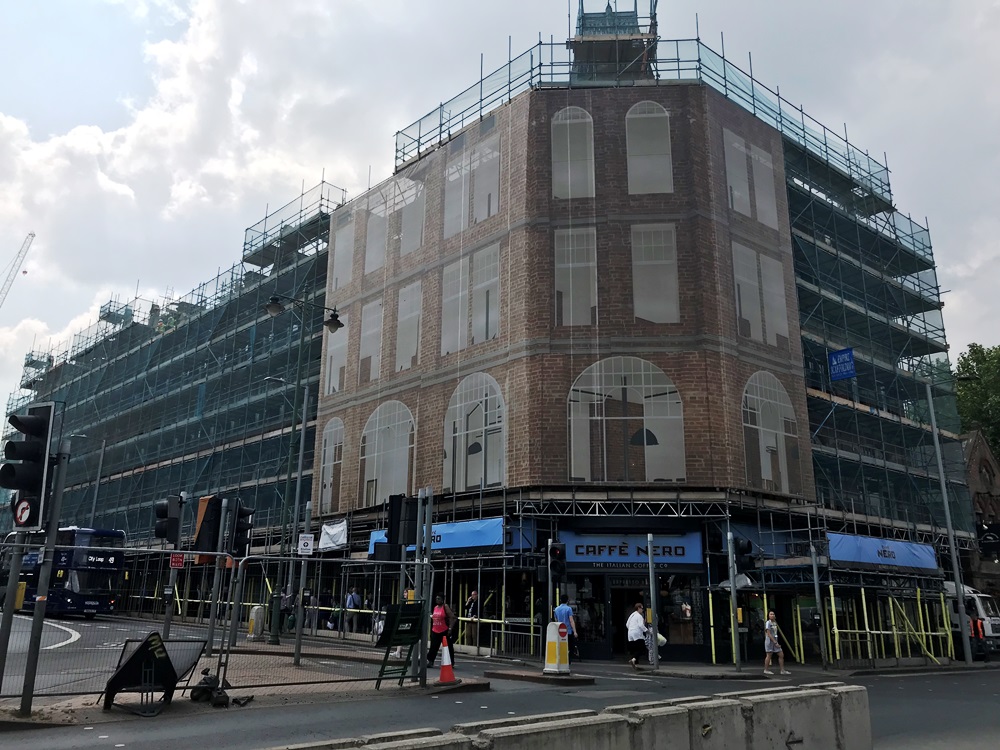 For the past 6 or 7 years the way the Valuation Office Agency have valued buildings either in disrepair or undergoing conversion/refurbishment works has varied greatly with this issue being decided through the Courts.  There does now seem to be a greater level of consistency being applied and this is reflected perhaps in the recent agreement between the Valuation Office Agency and Alastair Fearn, a Director in FHP's Business Rate Team acting on behalf of Shoby Investments, the owners of City Buildings, Carrington Street, Nottingham.
The City Buildings were recently acquired by Shoby Investments and are currently undergoing a significant refurbishment programme which will create approximately 45,000ft² of some of the best offices in Nottingham.  As a result of this refurbishment programme the upper floors have been vacated leaving Shoby Properties with a significant business rates liability across the upper floors.  Alastair Fearn was appointed by Shoby Properties to provide a summary of the rates liability and also to implement a strategy to reduce this liability.
Alastair Fearn commented:
"I have been able to reach an agreement with the Valuation Office Agency to reduce the Rateable Values for the parts of the upper floors to £0 and we are also putting into place an empty rates mitigation scheme on the one ground floor unit that has just fallen vacant.
The approach of the Valuation Office to valuing buildings in disrepair/undergoing refurbishment remains uncertain and with the Valuation Office challenging a recent decision at Canary Wharf in the Upper Tribunal shows that they are still prepared to fight the definition of repair/refurbishment."
FHP are experienced in negotiating with the Valuation Office and aside from the work undertaken at City Buildings have had recent numerous recent successes in reducing Rateable Values to £0 as a result of buildings being in disrepair or undergoing refurbishment/conversion works.
For further information on how FHP may be able to help you please contact Alastair Fearn on 0115 9082100 or alastair@fhp.co.uk.