January 10, 2020
GOOD NEWS FOR BRIDLESMITH GATE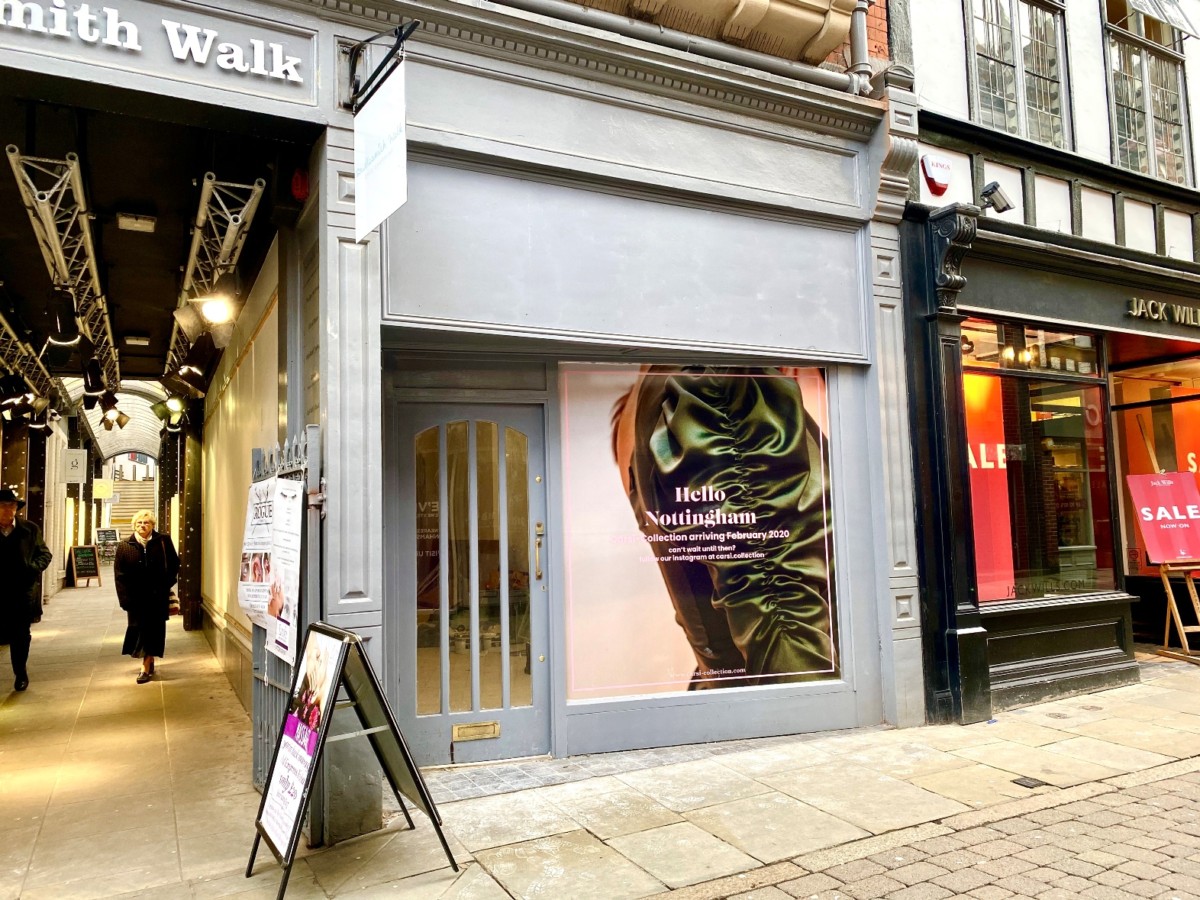 FHP Property Consultants have concluded the letting of 15 Bridlesmith Gate to Carsi, for their first UK store to open in February 2020. Carsi, who are now on-site and fitting out the unit, are an independent Portuguese fashion retailer taking the opportunity to lay their foundations in Nottingham and promise to bring premium quality, in-house designed evening wear along with a range of new styles for the Spring/Summer season.
Jack Shakespeare, who acted on behalf of the landlord in relation to this transaction, commented:-
"It is great to see Carsi taking space on Bridlesmith Gate.  The street has had a lot of negative press recently, despite there still being plenty of quality retailers here and open for business. Joining the likes of 18 Montrose, Hugo Boss, Flannels and Fred Perry who recently announced a store extension.
Bridlesmith Gate, like a lot of the High Street, is in a state of flux with a number of retailers choosing not to renew leases, or being struck by wider portfolio issues like Administration or Company Voluntary Agreements (CVAs). However, with the now undeniable progress in the redevelopment of the Broadmarsh Shopping Centre we are starting to see more positive news for Bridlesmith Gate and for Nottingham."
For further information, please contact Jack Shakespeare on jack@fhp.co.uk.
10 January 2020
END.