April 13, 2022
INTERNATIONAL FITNESS FRANCHISE F45 IS COMING TO NOTTINGHAM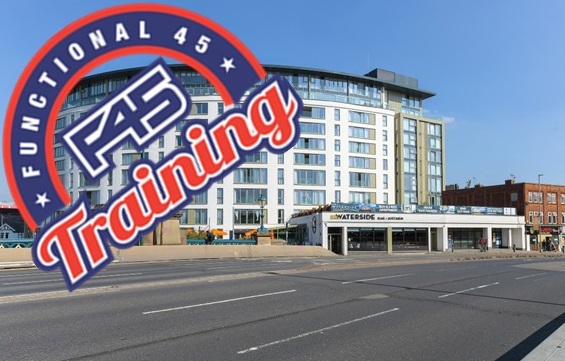 FHP Property Consultants are delighted to confirm the letting of Unit 3 at Waterside in Nottingham to F45 Training.  This exciting international brand which is endorsed by celebrities such as David Beckham and Mark Wahlberg has chosen the iconic Waterside building on Trent Bridge for the Nottingham venture.
Waterside is perfectly located close to West Bridgford and Nottingham city centre to make the most of a strong catchment.  The unit provides accommodation over ground floor measuring approximately 2,000ft².  It is a hugely prominent unit fronting Trent Bridge which has a daily traffic flow of over 40,000 vehicles.  The unit is part of the award winning Waterside residential development which comprises 120 high specification apartments and it sits next door to the popular Waterside Bar & Kitchen.
FHP acted on behalf of private landlord clients working jointly with HEB in order to secure the letting.
Oliver Marshall, Associate Director at FHP Property consultants comments:-
"This is a superb result for this unit and one that will bring an exciting new international concept to the building and to Nottingham.  The F45 brand is extremely popular and I wish Harry and Jorja the best success with their exciting journey ahead.  The location is ideally suited to them and have committed to a long term lease on the ground floor unit."
Harry Calver at F45 Nottingham comments:-
We are so pleased to have finally received the keys for the unit.  After a couple of false starts with other properties, we feel like this is the perfect location for us to launch F45 in Nottingham.  We are already underway with our fit out and look forward to welcoming members in the next few weeks with a planned opening in Summer.  Despite some difficult situations, Oliver at FHP was great to deal with throughout."
F45 Training is a global fitness community that specialises in innovative and high intensity group workouts.  Visit F45 Training www.f45training.com to find out more.
For more details on this letting or to discuss retail and leisure property across the East Midlands, please contact Oliver Marshall at FHP on 07887 787 885 or email oliver@fhp.co.uk