September 29, 2020
LEADING SURVEYOR HAILS END TO VALUATION UNCERTAINTY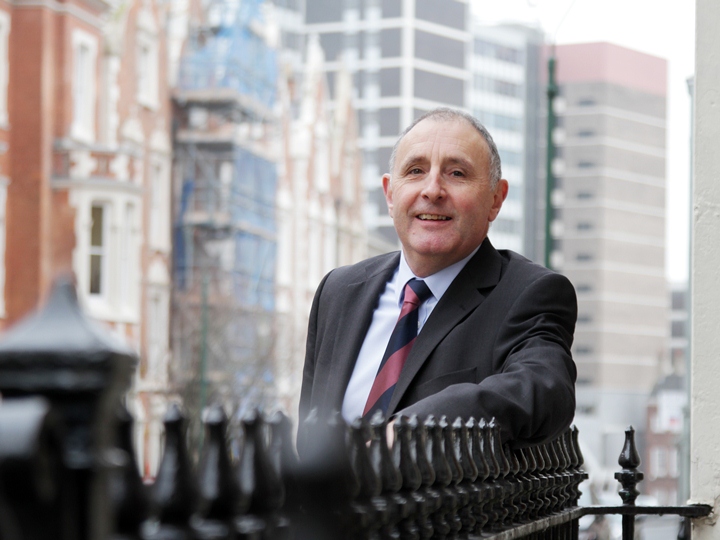 One of the East Midlands' leading property consultants has welcomed a recommendation for the removal of 'material uncertainty' clauses on regional office valuations.
FHP Director, Steve Gillott, says that the announcement made by RICS, the governing body for the surveying profession, is positive news for the commercial property sector.
As it stands, many major property agencies are set to relax clauses in the UK's big six regional office markets of Birmingham, Bristol, Edinburgh, Glasgow, Leeds and Manchester and other locations throughout the UK.
The move is a signal that activity and sentiment in regional office markets continues to improve, providing more certainty for surveyors, lenders, landlords and occupiers.
RICS introduced the material uncertainty clauses into its guidance for members in response to the coronavirus pandemic.
Government restrictions and occupier safety concerns had made it increasingly problematic for surveyors to inspect properties, whilst volatile market conditions had restricted access to available data to use as evidence in arriving at a credible valuation.
The clauses established industry protocols for informing clients that a higher degree of caution should be attached to a property valuation than would normally be the case.
Material uncertainty clauses have been lifted for other commercial property types in recent weeks, including industrial and logistics, built to rent properties and institutional grade student accommodation.
Steve Gillott said: "As a nation we are starting to move back to the workplace and that can only be good news for the commercial property sector. With the government now advising offices to re-open where appropriate, we're naturally confident that the volume of deals will continue to rise. Our agency team has certainly seen an increase in property viewings in the last few weeks and I expect other asset classes to follow suit in the relaxation of material uncertainty clauses as the market continues to recover.
"Throughout the pandemic we have continued to value with all available data but were reliant on the clauses due to uncertainty regarding the length of lockdown and whether the market as we knew it would return. There are more data points available to us in the 'post-Covid-19 market' and we can see that the office market experienced a temporary pause rather than a complete reset."
Headquartered in Nottingham, FHP's team of RICS registered valuers provides supply commercial, residential and specialist sector valuations nationwide.
For more information, visit www.fhp.co.uk/services/valuations