March 31, 2021
OFF MARKET INDUSTRIAL LETTING COMPLETED AT SOUTHGLADE BUSINESS PARK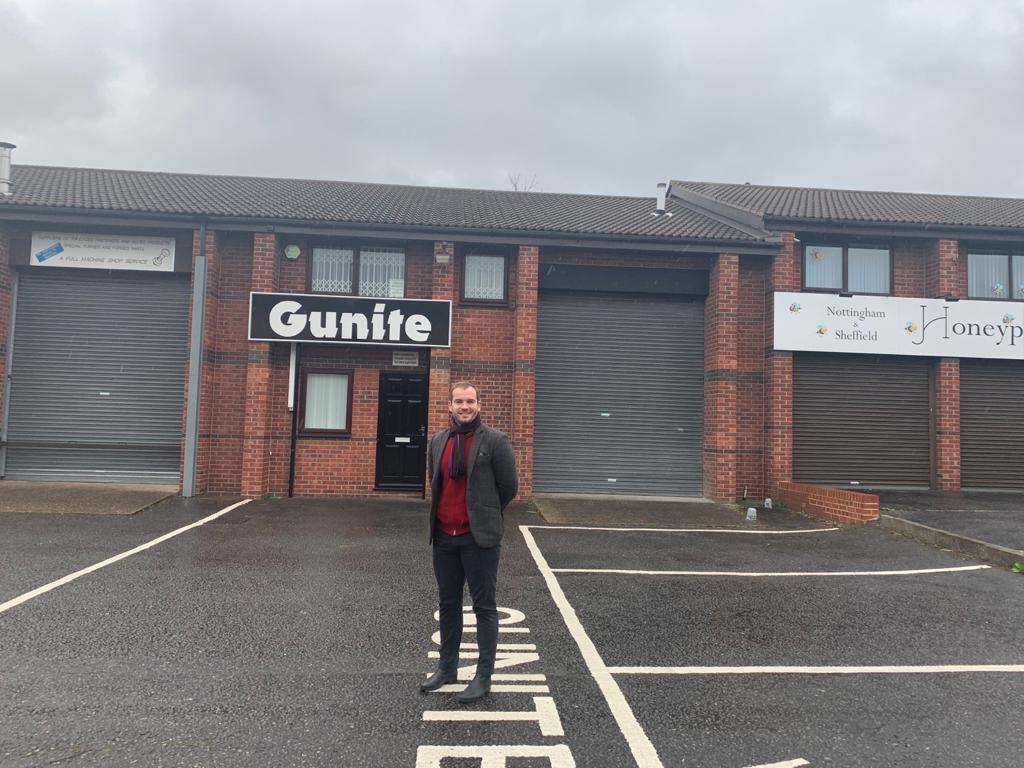 Anthony Barrowcliffe of FHP Property Consultants is pleased to announce another off-market deal.  FHP represented DSK (Nottingham) Limited on the successful letting of Unit I2, Southglade Business Park to Gunite (Eastern) Limited.
Unit I2 is located to the front of the established Southglade Business Park and consisted of 1,202ft² of industrial space with a first floor office and excellent car parking facilities.  The building was built in the 1990s and has everything required for a B1, B2 or B8 occupier.
Anthony Barrowcliffe of FHP Property Consultants commented:
"I am always pleased to do a deal off-market and as soon as I met with DSK (Nottingham) Limited at the unit to inspect/pitch for the job I had several parties in mind.  Due to having an incredible database of enquiries and regularly reviewing and engaging with live interest I was able to let this unit without erecting a board or conducting any marketing at all.  Gunite were viewing lots of properties and were eager to find a building so I am pleased I could put this together with all parties tremendously happy. 
Due to such strong demand I have managed to put three off-market deals together this year alone so we urge properties owners in Bulwell, Bestwood, Basford, Nuthall and Nottingham to contact FHP as we have the requirements."
For further information on this transaction or to see how FHP can help you with any commercial property matter, please contact Anthony Barrowcliffe on 0115 9507577 / anthony@fhp.co.uk.