January 7, 2020
OPPORTUNITY BECKONS IN CHESTERFIELD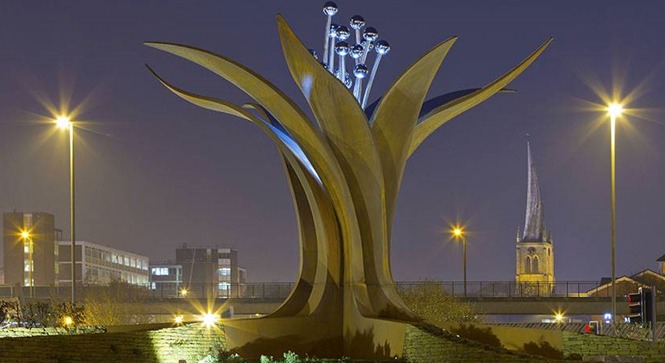 The bustling town of Chesterfield in North Derbyshire is a prime example of an innovative and thriving location making the most of its industrial heritage and accessible locatIon, being a short distance from the M1 Motorway.
FHP Property Consultants have been very active in the area marketing a number of schemes across the office, industrial and retail sectors in particular.  Tim Richardson of FHP Property Consultants comments:
"We are delighted to have been recently instructed on the high profile Chesterfield Waterside Scheme, which is a major regeneration project.  The first phase, Basin Square will provide a new build office where we have space coming available from 2,500ft² upwards and will sit within a courtyard environment together with a hotel, multi storey car park, ground floor retail/leisure and PRS residential development.  In addition, the team has a variety of other properties available in the area including shops, industrial units and development land."
 At Brodi Park on the Sheepbridge Industrial Estate FHP Property Consultants are marketing a new development of industrial units providing space from 1,895ft² to 8,580ft² on new leases within a securely fenced and gated site.  To the south of the town at Clay Cross, Chris Proctor of FHP Property Consultants has had great success with the Railway View Business Park with recent lettings in the second phase to Edie Fabwrox and C & C Vehicle Services and terms being agreed on a further new build units there.
At Coney Green nearby, FHP are marketing 2 storey business units at Church View providing opportunities for a flexible bespoke fitout in units from 2,100ft².
Industrial land is in scarce supply, but there is an excellent opportunity just to the south of Chesterfield near the A617 at Grassmoor where up to 14 acres with outline consent for industrial/business space development is available either to buy as individual serviced plots, or as bespoke buildings on a turnkey basis.  Tim Richardson from FHP Property Consultants adds:
 "It is very difficult these days to obtain plots of land for your own use and we are able to offer sites from 1 acre.  Indeed interest in these from companies in Chesterfield has been very good and our client is due to start work on the infrastructure in 2020 so we would encourage potentially interested parties to get in touch.  We already have good interest in just over half of the site".
 As a further example of the shortage in supply of land in this area for commercial or industrial purposes, FHP have recently been called upon as an expert witness at a planning inquiry in North East Derbyshire to demonstrate the demand for such plots and the limited availability.
To receive our latest bulletin on the Chesterfield area or to discuss your property or requirements, forthcoming rent review, lease renewal, rating issue or valuation need then please contact in the first instance Tim Richardson at FHP Property Consultants on 01332 343 222 or timr@fhp.co.uk.