May 23, 2019
STEELWORK ERECTED AT CROSSLINK 646 – UNITS FOR TWO NEW OCCUPIERS TAKE SHAPE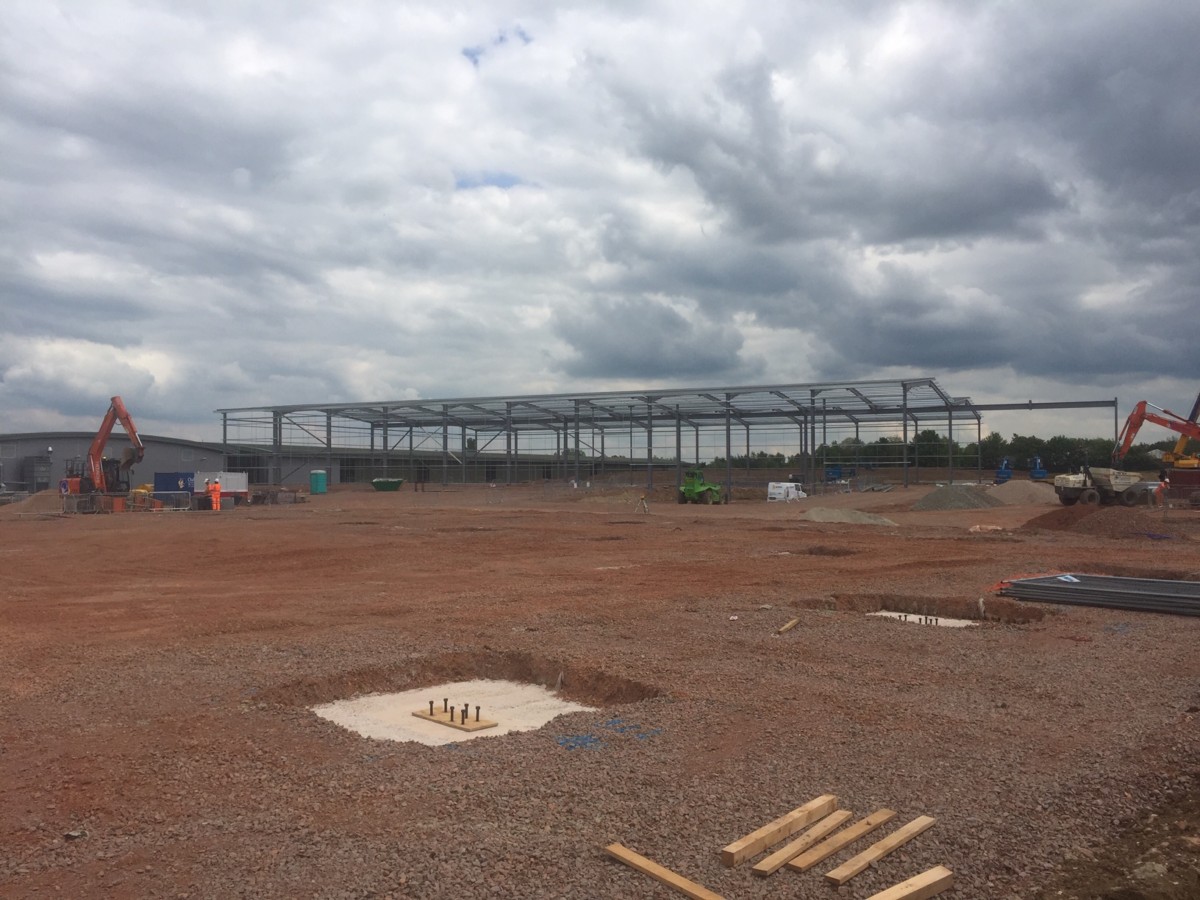 It is great to see steelwork going up at Crosslink 646 for two expanding new occupiers who have purchased buildings of 66,000ft² and 29,000ft².
Full details to follow soon but the first building will be ready in August this year with the other to follow in November with our two new buyers excited to take space on this great scheme.
With land available still for design and build units to buy or rent from 50,000ft² to 120,000ft², in a prime location just south of Loughborough and north of Leicester off the A6/A46 and within moments of Junction 21A of the M1, what a great opportunity, particularly when very competitive rents and prices are available.
Agents Tim Gilbertson of FHP and Mike Allwood of Andrew & Ashwell would be delighted to provide you will full details or show you around the site in what is one the best locations in the region.