November 27, 2020
UNIT 39 CHEQUERS LANE, DERBY SOLD TO LOCAL INVESTOR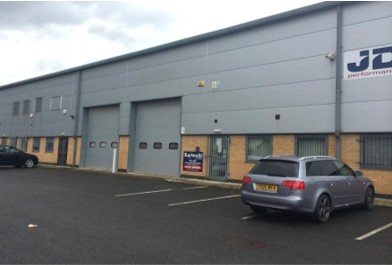 FHP Property Consultants have completed the sale of Unit 39 Chequers Industrial Estate to a local investor for an undisclosed sum.  The property comprises a modern industrial/warehouse unit and extends to approximately 2,325ft².
Darran Severn of FHP Property Consultants commented:-
"There are few opportunities available if you are looking to buy an industrial/warehouse unit between 1,000ft² and 5,000ft² in Derby.  As a result, we were able to agree the sale of this property before placing it on the market.  Although I cannot disclose the sale price, I can confirm we achieved a figure over £90 per ft² which is strong for second hand stock.
I am currently speaking with a number of local occupiers and investors, who are actively seeking similar buildings up to 15,000ft², and I would be pleased to discuss any further opportunities."
For further information on this sale or to discuss your property requirements, please contact Darran Severn on 01332 224 854 or email darran@fhp.co.uk.
ENDS
Darran Severn
Date: 26 November 2020