June 22, 2020
WORKS WELL UNDER WAY AT QUAYSIDE COURT INDUSTRIAL ESTATE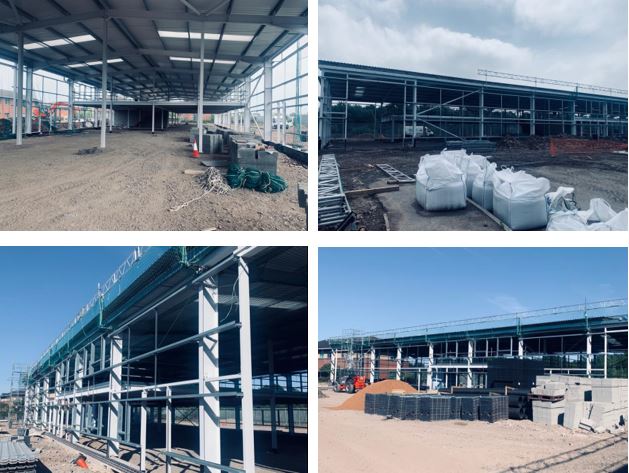 A brand new industrial / warehouse scheme being developed by DL Rhodes & Son on the Colwick Quays Business Park in Nottingham is well under way, having commenced just prior to the lockdown.
This is a superb quality scheme which will provide units from 2,500ft² up to 10,000ft² on a secure shared courtyard on the Colwick Quays Business Park to the east of Nottingham.
It is anticipated that the scheme will be completed by the end of the Summer period this year.
Interested parties can contact Mark Tomlinson at FHP's Nottingham Offices on 0115 950 7577 / mark@fhp.co.uk or the Joint Agent, Musson Liggins.
ENDS
Contact:                  Mark Tomlinson
Tel / Email:              0115 841 1134 / mark@fhp.co.uk
Date:                       22nd June 2020