May 11, 2021
120* NOT OUT!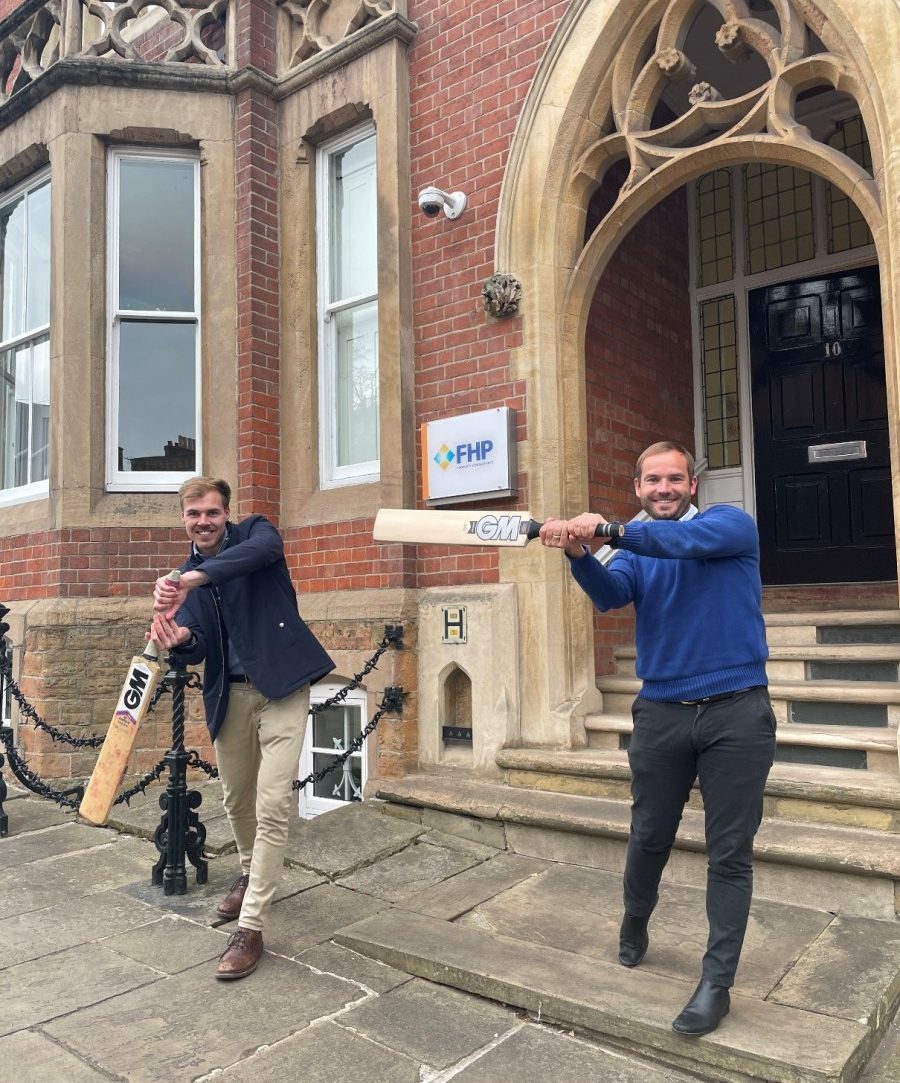 Not cricket! Chris Proctor and Anthony Barrowcliffe have completed 120 industrial deals in the past 12-months.
Everyone is fully aware of the strength of the industrial, warehousing and logistics market currently. Chris Proctor and Anthony Barrowcliffe of FHP's Industrial Agency Team have experienced the strength of this market first-hand having completed over 120 sales and lettings in the past 12 months between the two of them, which is a remarkable figure averaging at 10 completed deals per month (the full list can be found below).
Chris Proctor, Associate Director commented:-
"Anthony and I have a good partnership covering the small to medium sized industrial sector across the East Midlands. The last 12 months have been a complete whirlwind, and I am now in a position where new stock is desperately needed to sell and let with the majority of my instructions now being new build properties that are not ready for occupation yet."
Anthony Barrowcliffe added:-
"We have such a strong database of requirements with a number of good quality businesses still in the market looking. If you're in the market please get in touch and we will make sure any new instructions or options are sent your way."
For further information, please do not hesitate to contact Chris Proctor (07747 464 770 / chris@fhp.co.uk) or Anthony Barrowcliffe (07557 972 008 / anthony@fhp.co.uk) of FHP Property Consultants.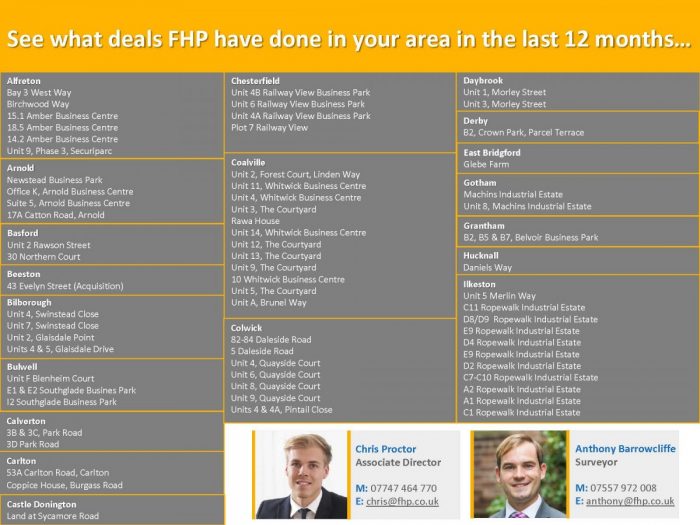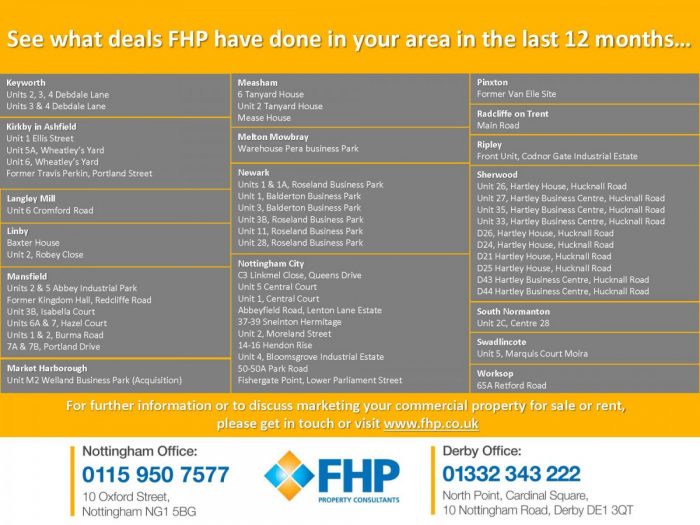 ENDS
11 May 2021